Purpose: 
Goucher College uses Panopto to host a variety of audio and video files. When uploaded, these files become available as links in a GoucherLearn course, where course participants can stream the content to their own computer.
Before You Begin:
Step-by-Step Instructions:
1) Log into Goucher's Panopto site
Using the USER LOGIN drop-down, select the title GL Production. If the drop down is set to Panopto or GL Development,  change to GL Production and click Log in
When prompted, type in your usual Goucher username and password (some browsers will log you in automatically if you are already logged into GoucherLearn)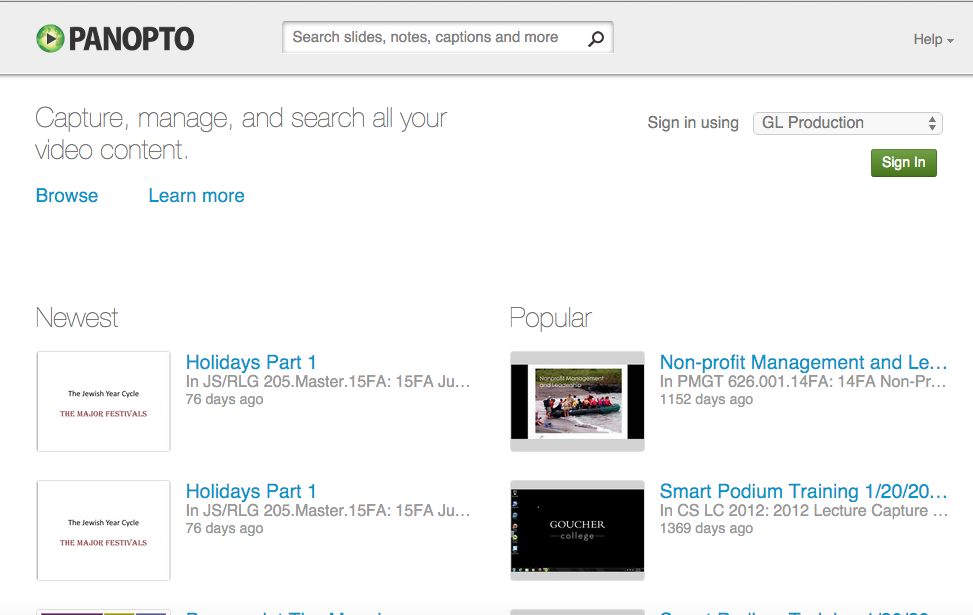 2)  On the left side of the page, select the desired folder that matches the correct Course ID. (This will link to the same course in GoucherLearn.)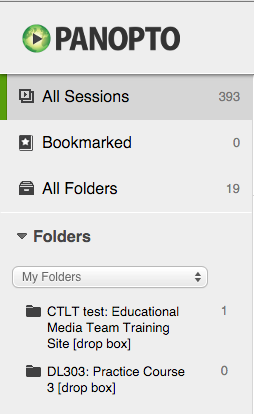 3) Click the CREATE button and select "Upload a Video" from the dropdown.
4)  Click "Choose video or audio files" and browse for the video or audio file you want to upload.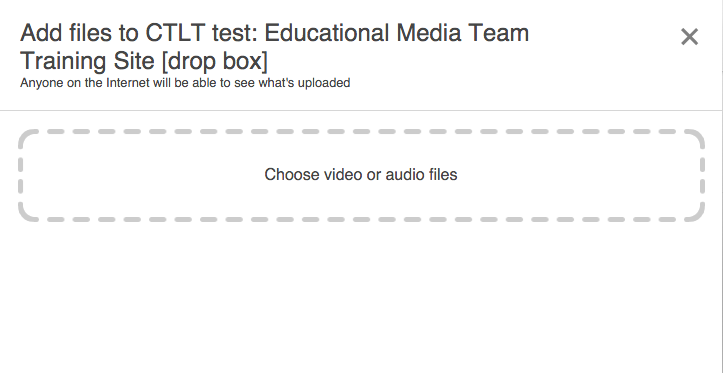 5)  After the green loading bar underneath the video has filled, it will change to say "processing". This may take a while to complete. Processing time is dependent on the size of the file, your computer's processing speed, and the speed and bandwidth of the internet connection being used. Once the video says "processing" it is alright to close the upload window.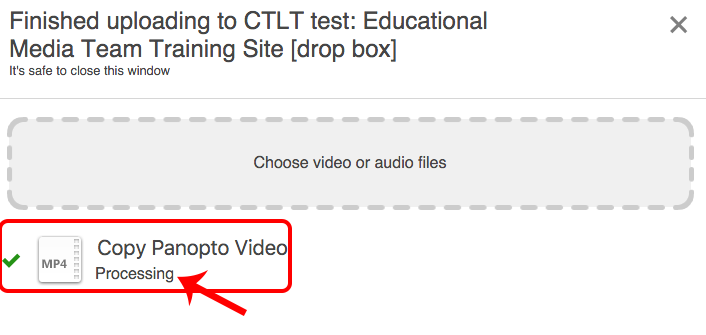 6) If you want to edit the title or description of your video, click on "settings" underneath the video. From here you can edit the name, the description, and a few other settings.

See also: