Go to http://degreeworks.goucher.edu and log in with your Goucher username and password.
You'll then see a student search page.  If you know the student's ID number, you can enter it here.  If you want to search by name, click Advanced search.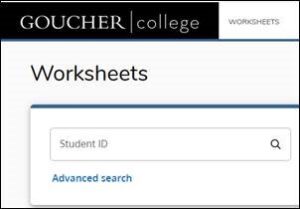 Clicking Advanced search will open the following screen.  Enter the student's name.  Both names don't need to be entered.  After entering the name, click the Search button.

A list of students that match your search will be displayed. All students that match are checked by default.  You can uncheck all the names by clicking the check box next to the "Id" column and then re-select just the student you want to review.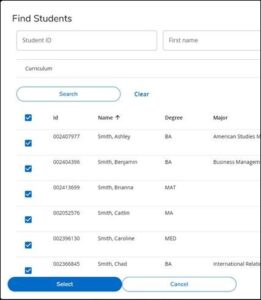 Clicking the Select button at the bottom left will take you back to the Worksheets page.

To start reviewing audits, click on the Select Student box and choose from the list of students.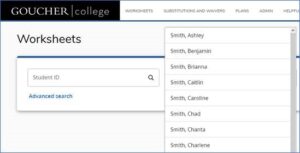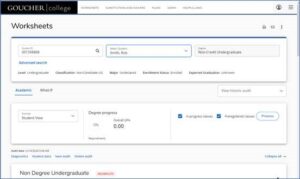 If you have any questions or experience any issues, please contact the helpdesk at x6322 or at helpdesk@goucher.edu.