Hello everyone! My name is Conor Snow and I am a senior history major here at Goucher. I have had a wonderful experience in the history department and absolutely love all of the professors. Preferably I like to study early American and twentieth century German history.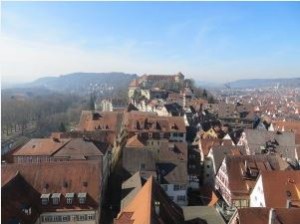 And yes, I love studying German language as well. I had studied German for about 5 years prior to studying abroad in Lüneburg, Germany in the fall of 2013.
The program was through USAC and I took an intensive German language course along with a German history and culture class. I really enjoyed not only learning the German language, but also living it! Lüneburg was the perfect place for this. It is the only true way to master a language. The town was not destroyed in WW2 so the medieval city center still exists along with contemporary architecture and a fantastic nightlife. I chose Lüneburg mostly for the historical reasons. But if you are looking for a more modern experience, then Hamburg, Germany's second largest city, is only 20 minutes away by train for free with your student pass! In fact, you can travel for free throughout the whole state of Niedersachsen! Travel in general was easy and being able to visit other German cities and European countries conveniently by train was incredible (and plausible due to the fact that USAC gives their students off on Friday).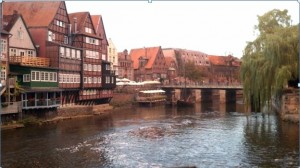 This experience of living in Lüneburg for more than 3 months really sharpened my German skills in all areas and opened my mind to a somewhat different but wonderful culture. The people were some of the friendliest people I have ever met and they made me feel very welcome. In addition, Leuphana University in Lüneburg was incredible and the food was very good as well. Speaking of food, German food is amazing and the beer of course tops the charts.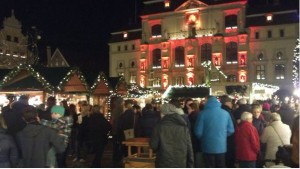 If you are looking to further your German skills and expand your knowledge of German culture or simply study in such a great place, then I recommend Lüneburg for you. I made life-long friends and experiences. I would not take back one second of it.