Tupper W. Thomas '66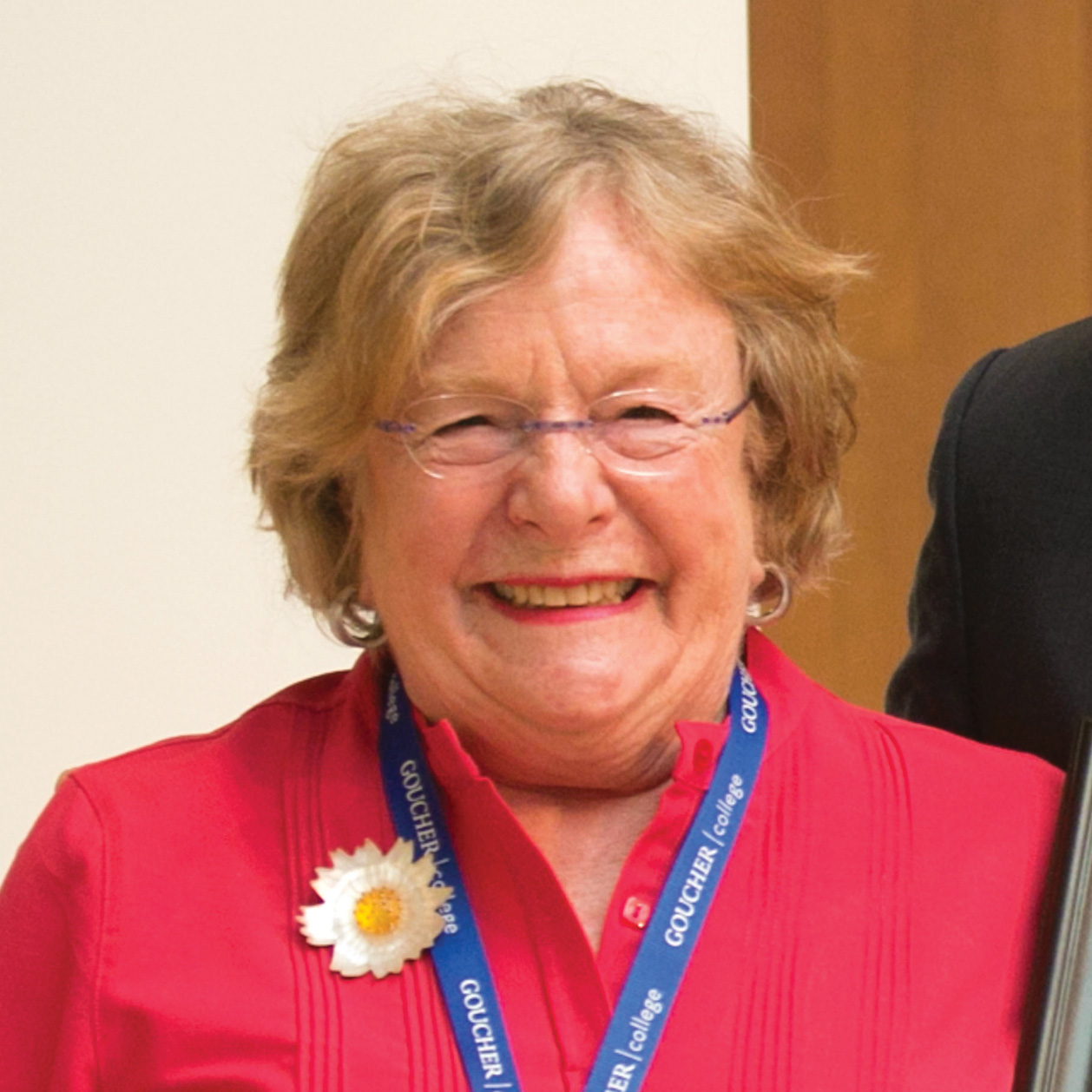 Saving the World One Green Space at a Time
As a high school student, Tupper W. Thomas '66 spent a summer living with a family in Pakistan. Part of an American Field Service program, the experience "changed my way of looking at the world," Thomas says. It also convinced her that she wanted to "follow a different path" from her friends.
For the young woman growing up in Minnesota in the early '60s, that meant attending Goucher College. At the time, "no one from Minnesota was going to Goucher. And to me, that was dramatic," she says.
Now renowned as a national expert in parks and as the urban planner who rejuvenated Brooklyn, N.Y.'s Prospect Park, Thomas is about to step down as executive director of New Yorkers for Parks, an advocacy organization dedicated to supporting the city's green spaces.
This is not the first time she's retired. In 2011, Thomas resigned after 31 years as the chief administrator of Prospect Park and 23 years as the founding president of the Prospect Park Alliance, a nonprofit formed to support the park. Three years later, she returned to professional life.
Whether this retirement sticks or not, Thomas, who in April was the recipient of the AAGC's Excellence in Public Service Award, has no plans to take it easy. As she told the New York Times in a recent interview: "I'll be right out there writing letters and harassing my elected officials."
At Goucher, Thomas majored in political science and immersed herself in activities offered by the Sarah T. Hughes Field Politics Center. "By this time, I had decided that I was going to save the world, but do it locally," she says.
In her junior year, Thomas won a $200 grant, which she used to partially fund a summer spent in New York. She applied to John V. Lindsay's mayoral campaign—discovering when she did that "John Lindsay's twin brother's wife went to Goucher," she says. She was assigned to a precinct in Queens.
After graduating, Thomas was hired by the New York City housing agency. "If you worked hard, you could move up the ladder. Lindsay was a new, young mayor and wanted things done fast."
In 1980, after raising her children and earning a master's degree in urban planning from Pratt Institute, Thomas spotted a New York Times ad for a job as administrator of Prospect Park. Designed in 1867, the 580-acre green space was frequently cited by its creators— landscape architects Frederick Olmsted and Calvert Vaux—as one of their most successful endeavors.
But like other urban parks then, Prospect Park was in need of greater funding and a make-over. Its buildings and facilities were in disarray; its reputation was as a haven for drug dealers. "You know, I was 35, and I thought, 'Of course, I can fix this. Of course, people should be able to use the park,'" the Brooklyn resident says.
By the time she retired as park administrator in 2011, Prospect Park's luster had been restored. Under her leadership, it was attracting 9 million people each year—up from two million— and the Alliance was raising more than $8 million a year—up from $200,000 in 1987.
Now she's ready to give retirement another try. Nonetheless, Thomas says: "I will still be busy working for parks— just not quite so busy."