Men's tennis serving up wins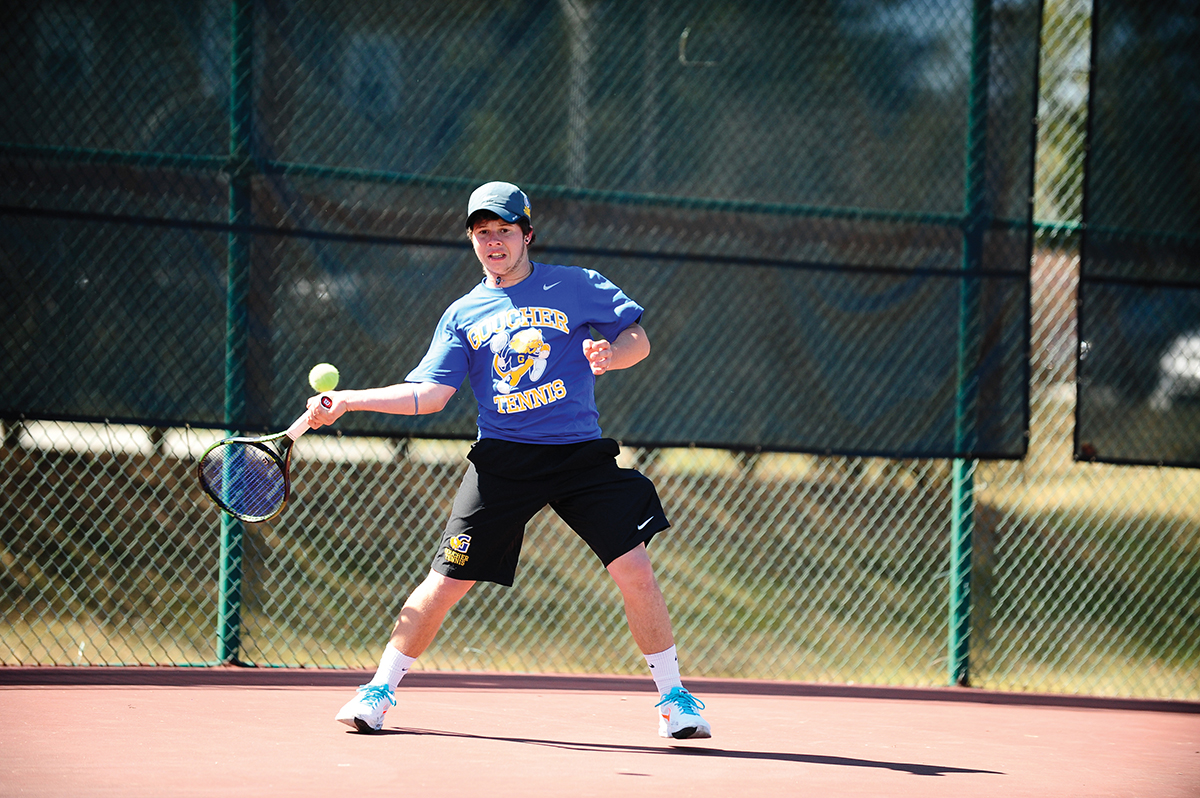 The Goucher men's tennis team went undefeated in the regular season in the Landmark Conference. It is the first conference title in the team's 28-year history, as they head to the NCAA Division III playoffs with an automatic bid. As Goucher Magazine went to press, the Gophers were scheduled to compete with five other teams at Carnegie Mellon in Pittsburgh, beginning play against Yeshiva University on May 12.
Eight head coaches cast ballots to choose the players for the 2016 All-Landmark Conference Men's Tennis team. The first team will include Goucher players Joey Caracappa '18, Jack Hodges'18, and Seth Hoesman '16. Hoesman has been selected for the first team every year he has played, and was picked as MVP of the Landmark playoffs. Midori Fujitani '17 was chosen for the second team. The coaches also voted on several major awards, two of which went to the Gophers. Caracappa won Player of the Year, and Head Coach Brendan Kincaid won Coach of the Year. Caracappa is the first Goucher student to win Player of the Year since the college joined the Landmark Conference in 2007. Kincaid now has the most wins of any Goucher men's tennis head coach.