The essentials of community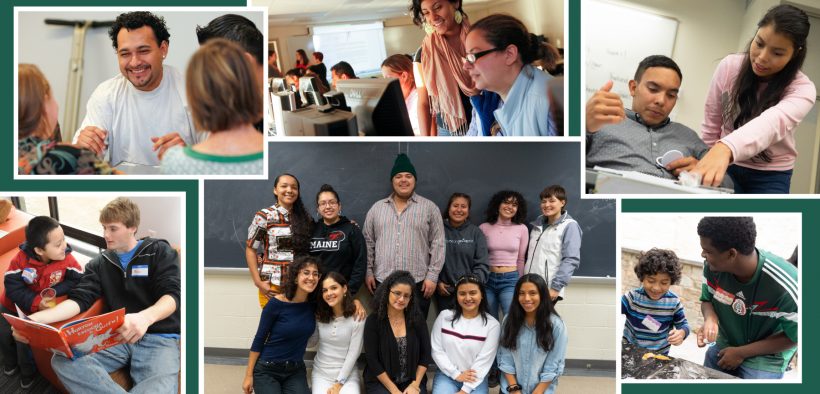 The Futuro Latino Learning Center celebrates 10 years
By Tara de Souza
For Sofía Alcocer de Yamada, it all began in her apartment complex laundry room. Among the freshly washed clothes, she was excited to see another Latina, Rocío Cano Reyes. She started a conversation with her in Spanish about finding English language classes in the area, and before the clothes were dry, Cano Reyes enthusiastically shared her experience and recruited Alcocer de Yamada to join the Futuro Latino Learning Center (FLLC) at Goucher College.
That type of personal outreach and connection has been at the heart of the FLLC, which provides educational opportunities to the local Spanish speaking community and is now celebrating its 10th anniversary.
In 2008, Michael Curry, then director of the Community-Based Learning Program, had the idea of creating a program for Goucher students to serve the local Spanish speaking community. He collaborated with Frances Ramos-Fontán, and she went into the community—its churches and schools—to ask potential participants how a program like the FLLC could help daily life for immigrants. The answer she heard repeatedly wasn't just English classes; it was also computer classes.
Ramos-Fontán has been the FLLC's director since 2012, and she has taught at Goucher for more than two decades. When the Saturday program was launched, Ramos-Fontán was teaching a first-year seminar in Spanish with a community-based learning opportunity tied to the FLLC for her Goucher students. Those students helped her teach the first two FLLC computing classes in 2009. Other Goucher students inquired about the FLLC program and suggested the addition of English as a Second Language (ESL) classes.
In Spring 2010, FLLC offered three ESL classes, with each class taught by two Goucher students. Nearly a decade later, FLLC has expanded to five ESL classes each week to meet the growing demand.
"The ESL program was born out of Goucher students' interest in being able to serve the community right outside our door," she says.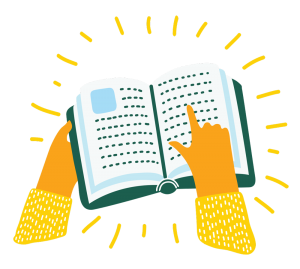 FLLC is the only program of its kind inBaltimore County, and it is unique because there are no attendance requirements and restrictions.
"We're here to build communities, and we are here for the community," Ramos-Fontán says. "If one of our participants finds a temporary job, they need to take care of that. And, when that ends, we will be here with open arms."
Attending FLLC since 2012, Alcocer de Yamada participates in the ESL program, and she began bringing her two children with her when they were three and five years old. As a long-time participant, she is dedicated to her ESL studies and appreciates the program's flexibility. "I feel comfortable telling the instructor, 'Can you please send me the lesson by email?'" she says.
FLLC participants span cultures, ages, genders, and education levels. When Parker Taggard '21 first started with the program as an assistant in the computer learning class, he saw participants who had email addresses and knew how to use a computer, as well as some participants who had never used a computer before.
"As a digital native, it made me take a step back and realize people have all sorts of different experiences and backgrounds," he says.
For Taggard, it was fulfilling when some of those participants created a PowerPoint presentation at the end of the semester. He has seen those tangible results as a teacher for the ESL Intermediate class, too.
In that class, participants are fluent enough to start discussing taking the U.S. citizenship test or applying for jobs. The practical and pragmatic skills these ESL classes offer can be transformative. "Not only do they have the skill of English, but they can use that to benefit their lives," he says.
The size of FLLC has continued to grow year over year. At the start of the 2019-20 academic year, more than 135 participants (including children) attended the first class. Over the fall semester, the average attendance was approximately 80 participants, which is more manageable for the program that runs on a limited budget with mostly work-study students. FLLC is provided at no cost for participants.
"Every time the budget gets tight, we have to figure out, OK, how do we adapt without sacrificing the entire program? What is it that we need the most?" says Ramos-Fontán.
Beyond the classroom, Ramos-Fontán also provides letters to FLLC participants to certify their attendance and to help support their immigration cases or assist them in securing time off from work on Saturdays so they may attend class. She recognizes the center's work can be life-changing for participants and hopes to create a toolkit to expand FLLC to other campuses, serving more of the community.
One member of the community impacted by the FLLC was Rocío Cano Reyes. She is a former FLLC participant, and for the last several years she has coordinated the Children's Culture Heritage Program, which is a free program for children of FLLC participants. It is entirely run in Spanish and celebrates their Hispanic heritage.
"This is where we can do something for our own community to help them, to make them proud of who they are or where they come from," says Cano Reyes, who earned a degree in childhood education before she immigrated to the United States. "I'm doing what I love."
"The ESL program was born out of Goucher students' interest in being able to serve the community right outside our door."
The children's program is an essential element of FLLC, as many of the adult participants wouldn't have access to this educational support without the children's programs.
Since most of the children speak English and are familiar with U.S. culture, here, they celebrate their Hispanic heritage, studying the countries their families have immigrated from and talking about different cultural aspects.
When the children become middle schoolers, they can assist with the children's program and earn hours toward their school's service-learning requirements. These are mostly older siblings, but a few local high school students also join to help with the 25 kids who typically attend each week.
Using music, books, hands-on activities, and art, the Children's Cultural Heritage Program celebrates that the participants speak more than one language.
With the current political climate and with a prolonged immigration debate happening on a national and local level, Cano Reyes says many of the participants are afraid to open their doors at home because parents have told them they could be taken. She says some of the participants are afraid to speak Spanish in public, and many are one of only a few Spanish speakers in their school classes.
"We make them proud of who they are," says Cano Reyes. "The kids find [FLLC] as their own little community." And in return she says, "I think this group makes me strong."
One of her former FLLC participants is Daniela Sedano '23. When Sedano was about 10 years old, her dad joined the FLLC ESL classes, and she began attending the children's program. She remembers the playtime, reading, and having everything in Spanish. She transitioned to a middle school volunteer for the children's program and then became a teacher's assistant in the classroom.
She sees Ramos-Fontán as a second mother who checks in on her, who guided her through the college application process, and who ultimately helped her apply to Goucher. At Goucher, she is pursuing her love of science to reach her ultimate goal of becoming a doctor. As a Goucher student, she also hopes to explore her passion for writing, having already written a novel and published op-ed pieces about immigration.
"My mother always put that in my head. She always wanted me to become a doctor so that I could help others," Sedano says.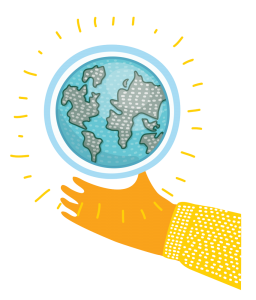 Her connection to the FLLC community has continued to strengthen over the past eight years. Both she and her dad help with community outreach for the program, spreading the word in the immigrant community throughout Baltimore.
Whether it is at an outreach event, or in the laundry room, "everyone finds a community here no matter what their story is," Ramos-Fontán says.
Heymi Maldonado '22 found the FLLC through word of mouth. When she was a first-year Goucher student, a friend's sister suggested she meet with Ramos-Fontán about working with FLLC, and soon after, she became an assistant to the instructors for computer literacy. Her role at FLLC expanded after taking Ramos-Fontán's first-year seminar with the community-based learning component. She currently works as a bilingual assistant director and teaches one of the ESL novice-level classes.
"I felt so proud to receive that position," says Maldonado. "I feel like it has shaped me in a lot of ways and has made me a more responsible person."
English is Maldonado's second language, and she remembers how it felt to learn it: "I feel like I'm now helping the community in sharing my knowledge with them." In return, she has learned so much from them, as they share their knowledge, culture, and stories.
Ramos-Fontán recalls a story one of her community-based learning students shared in class. An FLLC participant, who earned a business degree in his home country, was working menial jobs in the U.S. because he didn't speak English. But at FLLC, that participant was able to share helpful business advice for a Goucher student's business class assignment.
"That had nothing to do with the context of the [FLLC] class, but it is the human side," she says. "We always have something to learn from one another. The commitment to create a healthy community where everybody in the shared space has value, and that value is recognized. That is what we do at the Latino center."