Before the white coat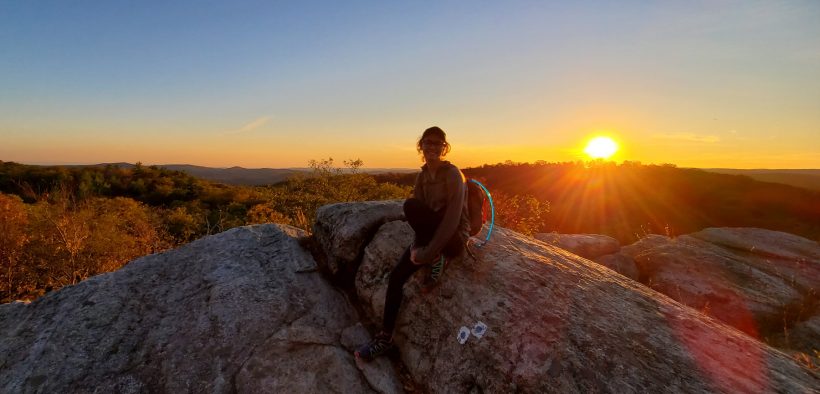 By Natalie Eastwood
It was in the middle of the Appalachian wilderness telling stories of a dog who flew to the moon; it was in a lab listening to humpback whales converse in thundering booms; it was in Hawaii, three stories under a pineapple field deciphering Chinese code.
This is where three of Goucher's post-baccalaureate premedical (PBPM) students started their path to medicine. Betsy Merideth, director of the PBPM Program, says it was designed for people like Kea Edwards '19, Charlotte Tisch '19, and Ben Bowman '16, who didn't know they were going to become doctors as undergraduates, which sets them apart from 72% of medical students who have science backgrounds.
Bowman says that Goucher's post-baccalaureate science faculty realize their students aren't ready-made scientists, so they teach accordingly, yet with a high level of rigor to prepare them for medical school. Within the past 10 years, all of Goucher's PBPM students have been accepted to medical schools at institutions such as Harvard, Johns Hopkins, Columbia, UCSF, University of Michigan, and a host of other top tier schools. That speaks to the quality of the student in Goucher's program, and to the quality of the program itself, Merideth says. Goucher's program is sought after, with an 8.9% acceptance rate. It's why, Merideth says, she can select candidates based not solely on their academics but on their life experiences and the quality of their character.
Edwards, 26, spent her college summers at Appalachian Mountain Club, working as a search and rescue first responder.
Edwards double majored in English and gender, sexuality, and women's studies at the University of Pennsylvania. Her studies required creative and empathetic thought processes in order to see characters in literature for all their complexities—not unlike seeing people in need as more than their symptoms and problems. What people don't realize about search and rescue, Edwards says, is that between very intense situations, where quick thinking and technical skill are crucial, is the waiting. Edwards found herself having intimate conversations and telling stories to comfort strangers while they waited for transportation out of the wilderness.
After graduating from college, Edwards wanted to become more involved in patient care. So, she took a wilderness therapy position with Trails Carolina, where she worked with young girls who had undergone extreme trauma or were trying to overcome a dark internal struggle. It was the most intimate form of patient care. "I slept alongside the patients; I ate with them every day. I led their group therapy sessions, and I wrote daily reports on their behavior," she says.
Many of the girls had dissociated themselves from their own bodies, so identifying basic needs, such as when to use the bathroom or eat, didn't come naturally. By focusing on physical activities, like building a fire, patients learned to connect with and care for their bodies, which led to emotional healing.
"After working there," Edwards says, "and spending so much time talking and thinking about mental health, I realized that was really just one piece of the puzzle. So that was sort of the moment where I said, 'Oh my goodness, I think I want to be a doctor. What am I going to do?'"
She became a medical scribe, who charts physician-patient interactions, for a small-town doctor in North Carolina. "I was worried that a traditional medical setting would leave no room for stories about flying dogs or conversations about mental health, but I found that wasn't the case," she says, adding that the doctor made time to build relationships in the rural community. It was the combination of mental health, medicine, and social services she was looking for.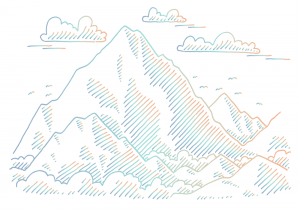 "The truth is that I've always been so in love with the physical world, and I think that, in some way, studying medicine is sort of the ultimate extension of that," Edwards says. "The human body is so complicated and so beautiful."
Edwards confirmed what she already knew.
And so, she applied to Goucher.
Tisch, 25, spent the summer after her first year at Brown University analyzing hours of humpback whale conversations. "I'm hearing things that people have never heard before. And I'm eavesdropping on whales even though I can't understand them," she remembers thinking.
Her job was to translate what she heard into something scientists could use on a larger scale. It was humbling, she says, to realize how many people are behind scientific research. "It's people who sit in labs, do this amazing work, and care so much about animals even though they're not interacting with them directly every single day," she says. Tisch didn't see a humpback whale during the internship, but the research was worth the eavesdropping.
As she continued her undergraduate studies in psychology and Egyptian archaeology, Tisch interned at a museum, where she found Nesmin, who was mummified more than 2,000 years ago. Tisch researched societies' treatment of the dead, specifically mummies who in the 19th century were the featured entertainment at "unwrapping parties," where guests would pillage the deceased Egyptians for their personal belongings.
Recently, during her first semester of medical school at the University of Pennsylvania, Tisch studied cadavers and often reflected on Nesmin. She realized studying anatomy is a privilege.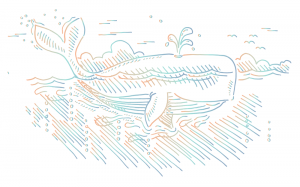 "Anatomy was less of an adjustment because I was able, through working so closely with Nesmin, to understand he wasn't just a mummy in a museum; he was a person who had lived and a person who died, and a person whose body was on display. And it also made me think about people's rights and wishes. And what we as a society do to protect and respect them," Tisch says. "That's something I really want to take into medicine with me."
And she has, in a lot of ways. Whether it's listening to whales or listening to those who don't have an audible voice—like Nesmin, the cadavers, and patients who can't advocate for themselves—Tisch wants to be a doctor who will break down the jargon, shed the white coat, and meet people wherever they are.
And at Mt. Washington Pediatric Hospital, Sam was under the bed. So that's where Tisch went. As a volunteer at the hospital, Tisch's role was to comfort patients and, in this case, get Sam to do his mouth rinse. When Sam realized she wasn't going away, he said, "I'll do the rinse if we can play Battleship." While they played, he talked about his fear and confusion and promised not to hide from the nurses.
Before Sam, before Nesmin, and before the whales, Tisch had an "inkling" that she wanted to go into medicine. She didn't act on it as an undergraduate because she told herself she wasn't smart enough. Plus, there were so many things she wanted to do, and if she changed her mind, the field would be waiting for her. However, when Tisch's friends were studying for the MCAT, she was jealous. "I was like, 'Wow. You get to take the MCAT?' And they said, 'You want to take it? Maybe you should rethink the whole no-doctor thing.' And I told them, 'Yeah. Maybe you're right.'"
And so, she applied to Goucher.
Bowman didn't realize this was where life would take him when he was in his early 20s, three stories under a pineapple field in Hawaii as a cryptologic linguist for the National Security Agency. The underground walk to his office was a mile, so he jokes that anything forgotten in the car was not worth going back for.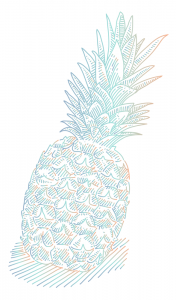 In the years to follow, Bowman would lead a full career completely unrelated to medicine before returning to school. Now 37 and in his final year at the University of Chicago Pritzker School of Medicine, he is applying to residency programs, where he will continue to become an emergency medicine physician.
Starting out, Bowman couldn't afford college, so he joined the U.S. Army, which paid for his bachelor's in international relations while he was learning Mandarin and later French. Bowman's careers—cryptologic linguist, intelligence officer, and diplomat— took him around the world, introducing him to many cultures, people, and ways of thinking, which helps him to see past his own biases to better understand and treat his patients, he says.
Understanding what people mean behind what they say is a large part of medicine, "which is all about collecting information and forming theories," Bowman says. "And all of this is to help the patient, but it usually happens behind the scenes." When a patient walks in, he's looking for what they brought with them, which family members are attending, clues to provide as much information as possible. "It doesn't feel any less high stakes than it did when it was missions to support national security," he says.
From being in the military, Bowman learned that he likes people, thrives working with a team. In medicine, everyone needs to work together, which is something that some people discover too late.
In 2011, while working as a diplomat, Bowman flew home to Colorado to see his mother, who was very sick. He stayed with his family for six months, which helped him realize the importance of being close to them, something that was out of the question as a diplomat. Around this same time, he started to consider the six degrees of separation between himself and those he was affecting. In all of his jobs, he has always been aware that his work makes a difference, but he wanted to see it. Six degrees was just too many.
He became certified as an EMT, shadowed friends who were residents or attending physicians, and volunteered at hospitals. Through these experiences, Bowman physically felt and saw what it means to save someone's life or remove the source of pain.
Bowman remembers one woman who walked into the emergency room wearing sunglasses and a hat because light bothered her eyes. She was experiencing intense headaches that often caused her to miss work. The woman had too much fluid surrounding her brain, and it was creating painful pressure. "All we did was poke a little hole at the bottom of her back and drain some of that fluid," he remembers. "She instantly felt better. She took her sunglasses off. She was smiling; her headache was gone."
And so, he applied to Goucher.
At Goucher, Edwards, Tisch, and Bowman discovered a community of people who were not competing with each other to become doctors but using their collection of vastly different experiences and expertise—such as professional cycling, the Peace Corps, health policy research, and investment banking—to learn from one another.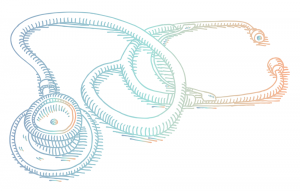 That's what distinguishes Goucher's program, says Merideth, who selected these students not just for their academic brilliance—because yes, there's no denying that—but also for their compassion, their tenacity with a challenge yet their readiness to help their peers. "That's what makes them a community, not a random group of 32 people who are only in it for themselves," she says. "I love my students. They are a treasure, and to know that Goucher is playing a role in sending people into medicine is tremendously rewarding for me and our faculty."
It can go one of two ways when there's a room full of people who all want the same thing, Tisch admits, especially in premedical programs. People can compete with one another, or they can study together, support each other on the bad days, and celebrate the good things, which is what their class did. "Because at the end of the day, we're all going to be colleagues," Tisch says.
Plus, going back to school, especially in the sciences, was exciting, says Edwards, who already has multiple acceptances from medical schools and will choose one at the end of April. "I was constantly working on this project, and the project was turning myself into a scientist," she adds.
As Edwards, Tisch, and Bowman proved, becoming a doctor doesn't have to start with a textbook. Yes, they're academics, but also empiricists. In fact, "empirics" were an ancient sect of doctors who practiced medicine based exclusively on experience, as contrasted with those who relied on theory or philosophy. These soon-to-be-physicians are the product of both practice and theory in equilibrium.
(Photo at top): Kea Edwards '19 grew up surrounded by nature, which was why she became a wilderness search and rescue first responder.