The six lives of Kent Devereaux: The musician, artist, producer, director, professor, and president
As told to Goucher Magazine
Kent Devereaux became Goucher's 12th president in July 2019. We knew about Kent's history as a professor, department chair, dean, and college president at prior institutions, but we wanted to know more, so we spent some time with him to find out what early experiences made him who he is. From touring with a rock band to teaching time arts, this is Kent, in his own words.
Kent at first blush.
I'm a fourth-generation Californian. The first five years of my life, we lived in Napa Valley, in a little town called Calistoga, which was a dirt-poor town at the time. Then tourism discovered the wine industry. Today it's a town where people spend thousands on spa retreats and wine tastings.
We moved to Santa Cruz when the University of California Santa Cruz first opened in 1964. Santa Cruz is a college town right on the ocean, but it had been a sleepy old resort town with a boardwalk amusement park. It was the setting for Jordan Peele's last movie, Us, which is a horror story. I love that—my hometown, a horror story. That's perfect.
A family tradition.
I come from a family of teachers. My mother taught special education. My father taught American history, which I have a big interest in. [See pages 4-5 for one of Kent's priorities at Goucher: the Hallowed Ground Project.] One of my brothers is a teacher, one is a college administrator, they also both married teachers. My two sisters pursued different careers. I always wanted to be a musician and an artist. Little did I know 30 years later that I'd become a college president.
Like many people of my generation, I saw the Beatles perform on The Ed Sullivan Show, when I was six years old. I knew immediately I wanted to play music. So I took up guitar and piano; I played in rock bands all through high school and college. I was a better pianist than guitarist, though, so I quickly gravitated toward jazz. My dad loved jazz. I picked that up from him. That's one thing we carry through to this day; we always talk about obscure jazz when we get together.
I was passionate about music, so all the hours practicing, listening, reading about, rehearsing, analyzing, and composing music didn't seem like a chore. I loved doing it because I loved music. I loved how it made me feel, the emotional quality of music, the sheer joy of playing with other people. I only realized years later how lucky I was to have that passion—to know at an early age what you wanted to do in life—because I developed a discipline and work ethic that I never would have otherwise.
Trading college for touring.
Growing up in a college town, I realized early on that you could take advantage of everything going on at the college, whether it was a performance, a lecture, a film, or other events. That's what I love about college towns, and what probably set me about my path in life. Of course, growing up in Santa Cruz, I thought, well, I'm right here, so I might as well attend the University of California Santa Cruz—UCSC. I went there for two years and it was a great experience. But that didn't last for long.
Before I went to UCSC, I had produced a demo tape for this rock band. After I had started college I get this call and they say, "Hey, we've got a record deal. We're going to record in LA for three months then go on tour. Come with us."
I went to my professors and told them I had this big conflict: "I want to finish my degree, but I've got this offer to record and go on tour with a rock band. What should I do?"
I'll always remember my professor saying, "Go on tour. We'll be here forever."
That was the best advice I ever got. I toured around the United States and Canada with different bands, which was fantastic. My younger sister always jokes that my life then was a bit like Cameron Crowe's film Almost Famous. I was 18, 19, at the time. I'd be calling my mom from the payphone at the end of the hall at the motel, telling her, "Yeah, we'll be in Tulsa tonight and Cincinnati tomorrow."
Back to school.
I toured for a year, but quickly figured out that the life of a rock musician was not for me. While we were in Seattle, I visited Cornish College of the Arts. My mentor, the composer Lou Harrison, had recommended Cornish to me—as he had to John Cage many years before—and there were a few composers and a pianist on the faculty who I wanted to work with there. So my first two years were at UCSC, and the last two at Cornish, where I majored in music composition.
That was one of the best things I ever did. I got to study with Gary Peacock, Art Lande, Anthony Braxton, Gil Evans—all these amazing people. That's also where I met a lot of people in opera, performance art, and theater who have been my friends and colleagues ever since.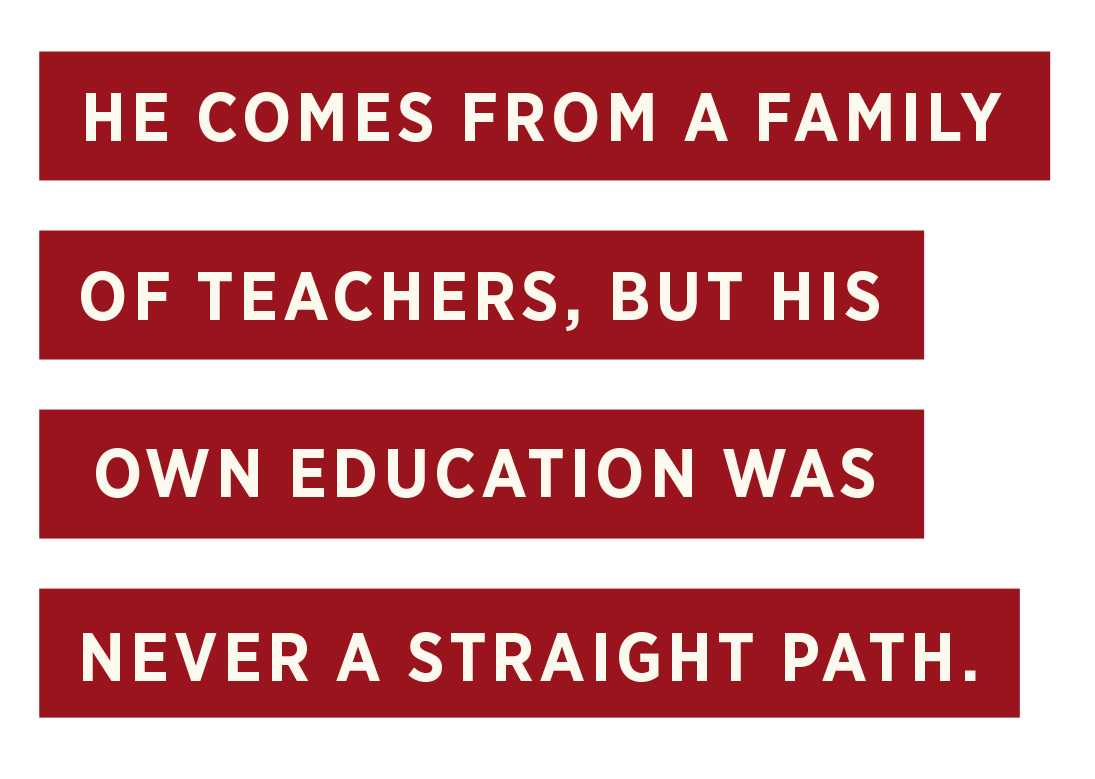 School and art come to a head again.
I knew I wanted to go to grad school. I had become fascinated with the relationship of music to the visual arts, theater, and this new field of performance art. I met the performance artist Laurie Anderson back then and was simply blown away by her work. I guess I have always been interested in mixing things up.
I applied to five different grad schools, but when I looked at the acceptances, I realized I wasn't going to be able to afford it. So, I put those plans on hold and with some friends in the San Francisco Bay Area formed an experimental theater group. We premiered a new work in San Francisco and then toured around the world, playing in Seattle, Minneapolis, New York, London, Granada, and Copenhagen. It was a great experience.
Then while we were on tour in Spain, I got this message at the hotel. The School of the Art Institute of Chicago—SAIC—had called to offer me a Mellon Fellowship, a full-ride fellowship covering all tuition and with a stipend. So, I said, well, OK, maybe I will go to grad school after all.
I flew back from Europe to San Francisco, threw all my stuff in my car, and drove out to Chicago just in time to start school. I thought I was going to be there for two years, then move back to the West Coast after I graduated. I was very much a West Coast guy. Of course, you're there for two years, and life happens. You start to connect with the city, make new friends, and explore new avenues.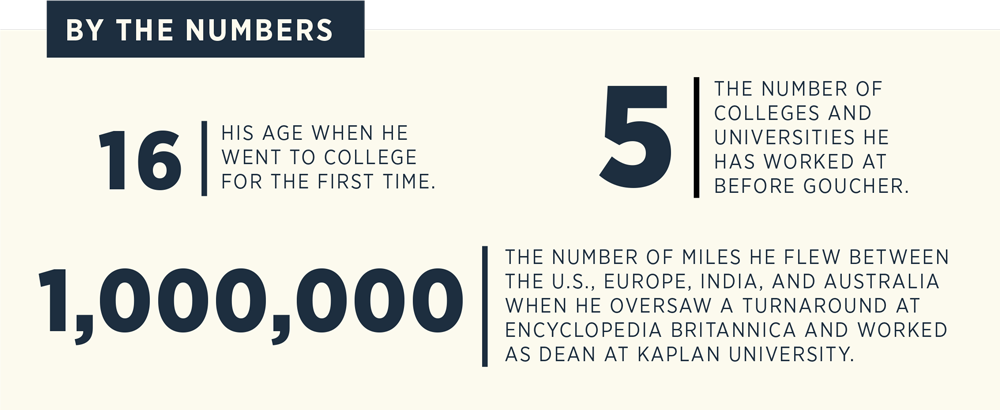 The film industry calls.
My final grad school project at SAIC was an evening-long performance piece that I staged at one of the theaters in Chicago. To make sure I had good video documentation of the piece, I hired one of the top videographers in town. At the end of the evening, he said, "You produced and directed this whole thing?"
I said, "Yeah."
He handed me his card and said, "Give me a call. I need somebody like you working for me." That's how I ended up as a producer for a film production company. I had no experience in film production whatsoever, but he figured that if I could produce and direct this wild multimedia theater piece, I could produce a film shoot.
Teaching finally beckons.
Not long after I graduated SAIC I was also offered a job teaching performance and time arts there. My specialty was teaching temporal concepts to visual artists. When you go to art school, you learn how to compose in 2D and 3D, but how do you compose in 4D? This is when video art and performance art were just taking off, so the skillset I had acquired as a composer was incredibly valuable. How do you apply these concepts that are not visual to visual media? What tools do you have at your disposal? What metaphors are useful? In short, how do you create meaning in time?
So, for the next five or six years I split my time working in the film business and teaching at SAIC. It was a wonderful balance of the theoretical and the practical. Most of the film production work I did was long-form documentaries for PBS or training films. One of my very first jobs was as a PA—a production assistant—on a PBS Frontline with journalist Judy Woodruff. All I could think about was how fortunate I was. So many people would have jumped at the chance to work on a film like that, and here I was on my first job—with Judy Woodruff. Of course, we were both much younger back then [laughs].
What the film business taught him.
When you work for a small production company, you learn to do everything. What I took away from that experience was how to organize people. You have to book a crew, anywhere from five to 75 people. You have to negotiate fees. You have to find people with the right skill sets and experience, and you have to get them all working together as a team. You have to be organized. You have to manage to a budget. You need people who can show up on time and get the job done. And in those days shooting on film you didn't get multiple takes. You had to get it right. So, when people ask me, "Where did you learn all these business skills?" Film production. Trial by fire. You just figure it out.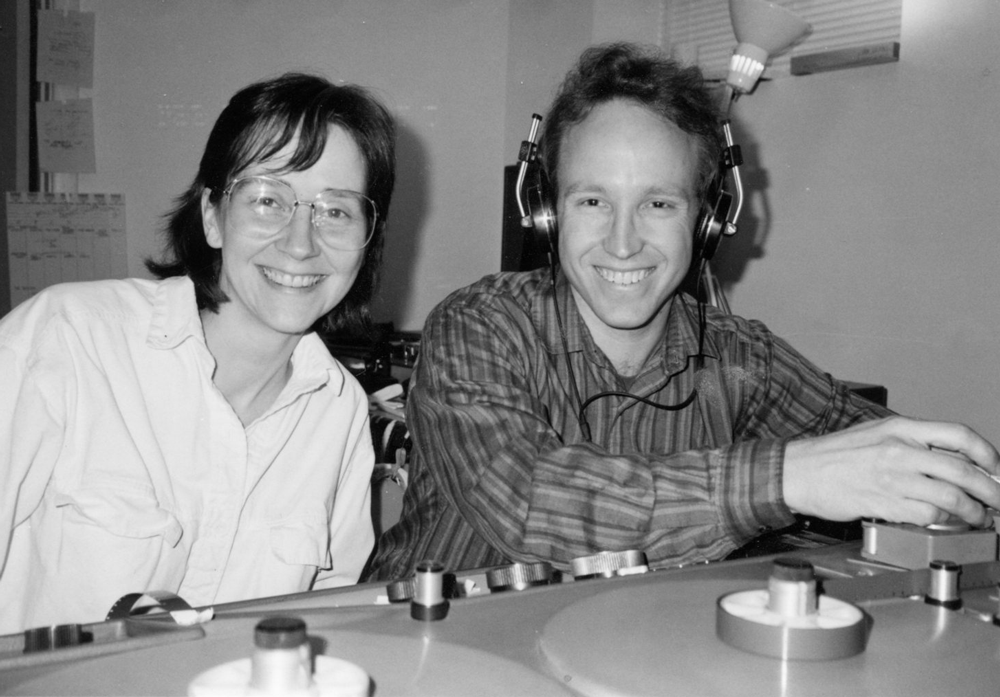 Kent today on Goucher tomorrow.
I think the challenges for us are how to differentiate ourselves in a crowded field, and how to expand access to all. If we say we're about social justice, then let's really examine every single one of our programs. What are we doing? If we're really about global education, is there a dimension of that in every program?
For me, social justice and global education drive everything. They're very much what Goucher is all about, but we have a long way to go if we really want our programs to project that. Our campus should be designed to support that. Our investment policy and our endowment should support that as well. Our study abroad programs should do that. Our faculty—who we hire—everything should support that vision.
The steps behind us lead to the ones ahead.
We're a well-respected liberal arts college with a strong tradition in both the arts and the sciences. To the people who do know us, we're known for global education, social justice, and innovation. However, I want more people to know us for those things. Because those are strong values.
GPEP [the Goucher Prison Education Partnership] provides a model for how we might do that with other programs; GPEP is one of the two or three best programs of its kind in America. Meanwhile, we have other programs that are not as well known as we would like. We have work to do.
There's always going to be a next step. Our students today know that. If they learn one lesson here, it's going to be that. The students who graduate today are going to have six careers in their lifetime. Heck, I've had six careers in my lifetime. I guess I feel uniquely qualified to lead an institution like Goucher; I understand the challenges, but also the promise.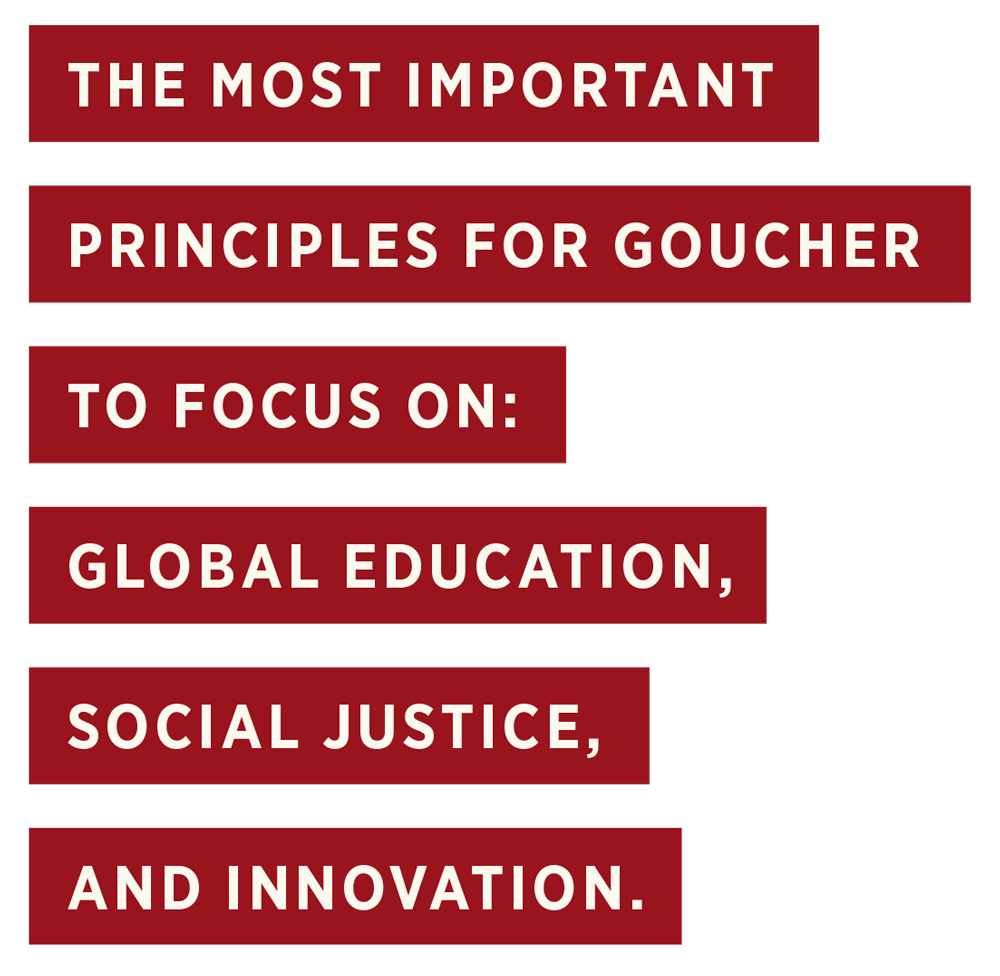 (Photo at top): Kent Devereaux's first portrait taken at Goucher.