Steve Zimmer '92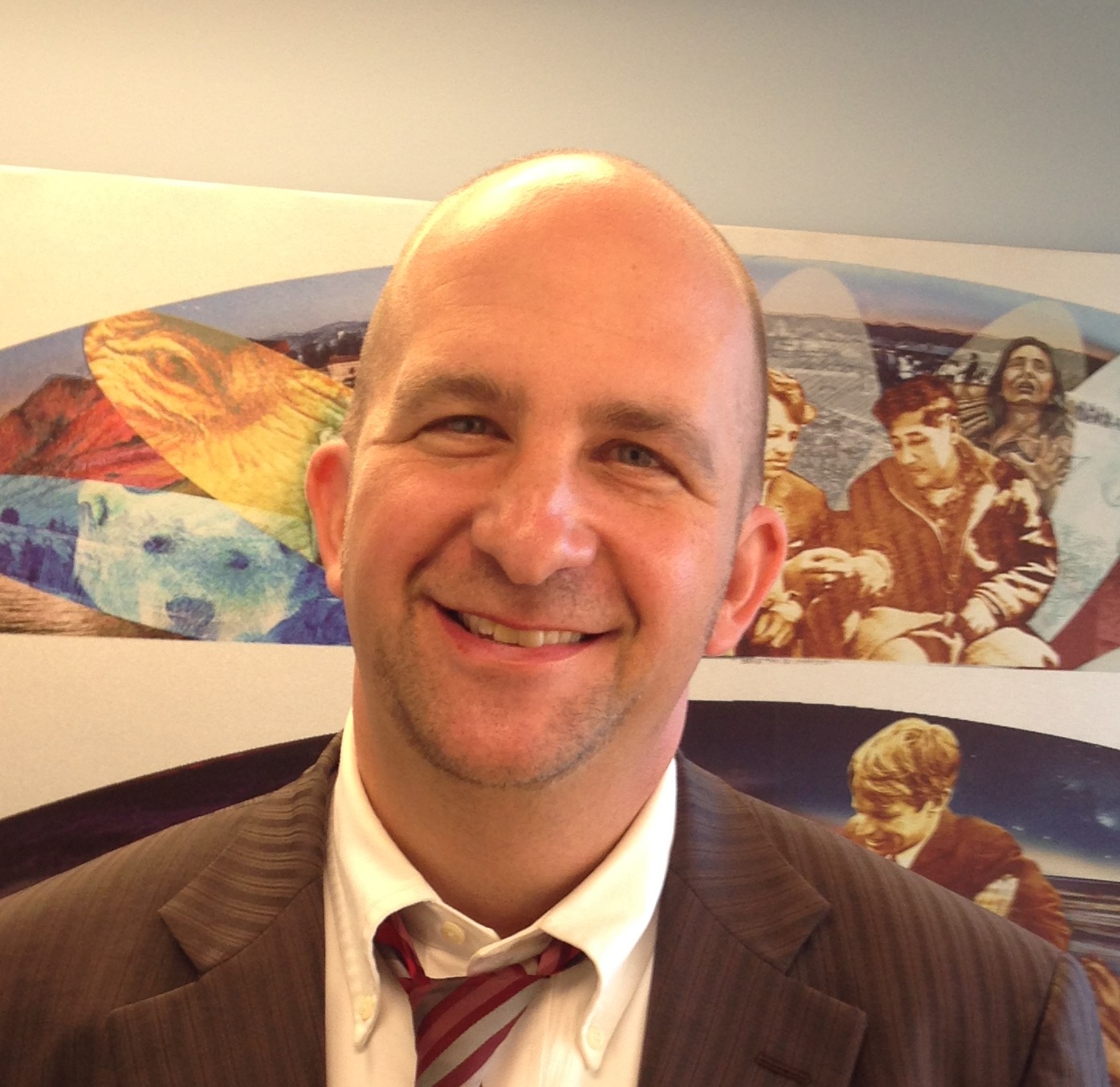 When Steve Zimmer '92 speaks, the words tumble forth as
if time is running out, as if he's also pacing, strategizing, signing documents, making lists. While on the phone for an interview, he's also talking to someone else—maybe conducting another meeting?
"Great. Thanks," he says sotto voce to someone unseen. "Sounds good."
As president of the Los Angeles Unified School District Board, Zimmer oversees the nation's second-largest school district, which enrolls more than 640,000 K through 12th-graders; has an annual budget of $6.28 billion; and encompasses 720 square miles, including Los Angeles and all or parts of 31 smaller cities.
It's midday. Zimmer began work at 6:30 a.m. by telephoning a half-dozen constituents. Then he met with the school superintendent, who is stepping down in a month, followed by a meeting with the executive director of the Los Angeles Chamber of Commerce about a possible collaboration between the public schools and regional community colleges. Next he updated U.S. Representative Maxine Waters on the search for a new school superintendent and then stopped by the home of a young woman who may drop out of school because her mother recently died, and her five siblings need care.
He's driven by what he calls the "totality" of what he wants to achieve, a vision encompassing economics, social status, and, above all, access to education. "Our priority is to eradicate the inequities that persist in public school outcomes in our district for children in poverty or affected by racial segregation," he says.
His focus is rooted both in painful childhood memories and transformative Goucher experiences. Born on Manhattan's Upper West Side and the son of a middle school teacher and a college professor, Zimmer moved with his family to Bridgeport, Connecticut, when his father lost his job. He suddenly found himself the only Jewish student in his school.
Treated as a pariah and bullied as an elementary student, Zimmer has never forgotten how it felt. "Either you become very angry or you become committed—like it was beaten into you, as I guess it was beaten into me—to make sure it doesn't happen to other kids," he says.
That commitment to fight discrimination was further cemented during Zimmer's college years. In 1990, during spring break, he and two other students drove to Chester, South Carolina, to volunteer for Habitat for Humanity. Assigned to install plumbing in an elderly woman's home, the three friends worked long days to meet their goal. Zimmer has never forgotten the experience. "I will never forget standing next to Ms. Else as she turned on the running water in a kitchen for the first time in her life," he says.
A student internship on Capitol Hill for the Democratic Leadership Council, led at the time by Bill Clinton, also left an indelible imprint. During his internship, Zimmer focused on issues related to access to college. "It was really the first time that I learned about racism and class and overt and systemic power and privilege," he says.
After graduating with a degree in American studies, Zimmer worked as part of Teach for America at Jefferson High School in Los Angeles soon after the Rodney King riots. He then taught and counseled for 17 years at Marshall High School in Los Angeles, working predominantly with recent immigrants. He and another teacher founded a support center that provides health care for students and their families, and he helped create a community-run initiative that provides after-school enrichment programs and access to a library and the Internet.
Zimmer is proudest, however, of a program that he and LAUSD School Superintendent Ramon Cortines call "Student Recovery Day." Twice a year, school employees troll local neighborhoods in search of dropouts, connect them with support services, and re-enroll them. Hundreds of students have returned to school in this way.
"We now approach truancy as a family, school, and community issue rather than something that should be penalized and criminalized," he says.
In 2009, Zimmer was elected to the LAUSD board (he became president in July). Since joining the board, he has crafted its resolution in support of the Dream Act and spearheaded efforts to better serve children who participate in school meal programs. He also worked on behalf of the Education Jobs Bill, which garnered $10 billion for state education systems.
Zimmer pauses for a breath during the interview and then adds: "Bridging the education gap between the haves and have- nots is the civil rights struggle of our day."
And then Zimmer says he has to hang up. He's got another meeting.