Elizabeth "Beano" Hunter Solomon '68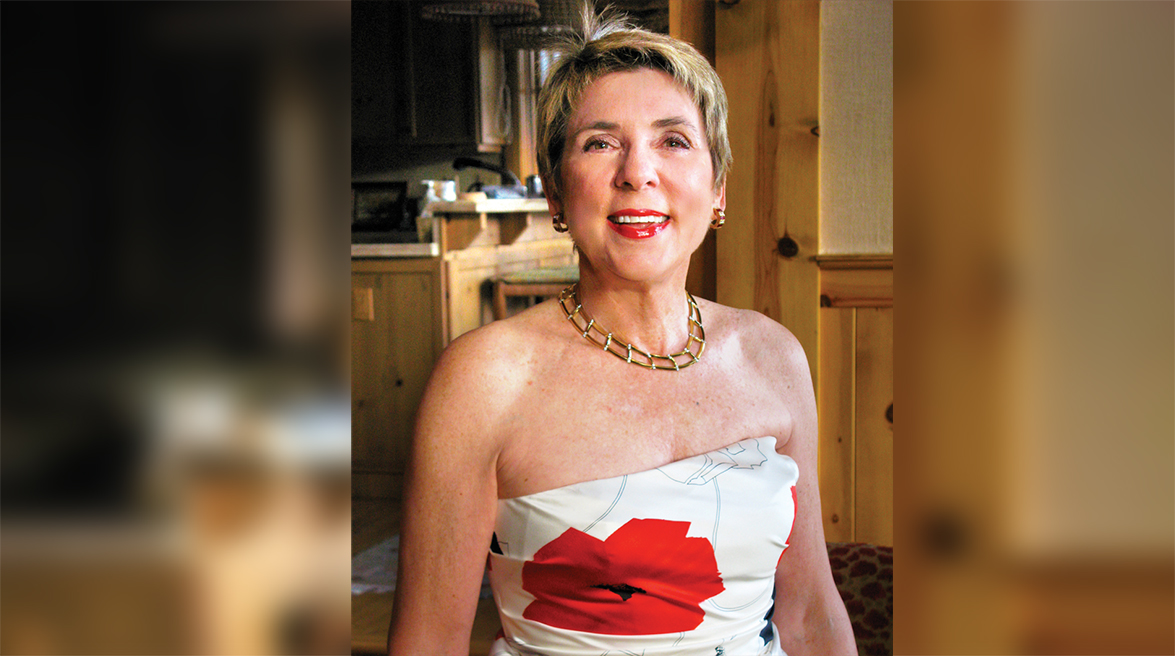 Beano Solomon advocates change because "it's the right thing to do."
Liz, Libby, Liza, Beth, Ella, Elisa.
Just a few weeks before Elizabeth "Beano" Hunter Solomon '68 was born, her parents couldn't decide on what her nickname would be. Then they got sentimental, thinking back to when they were 10 years old and had first met while playing Beano, Bingo's predecessor. When she arrived, Elizabeth became Beano, and the name stuck. "I'm very lucky; it's never bothered me," Solomon says.
Although she arrived at Goucher in 1964 with an unusual name, Solomon says, "I was a bit unremarkable." She adds, "I was happy, but I'm kind of a loner. I had friends, but I did my own thing."
For four years she had the same room—a single in Mary Fischer—and she primarily stuck to her studies. She was an economics major, but it was a first-term political science course that really changed her mindset. "I was pretty green behind the ears when I arrived at Goucher. I had never heard of a political machine," she recollects. In that political science course, "We read books, and every week, my mouth fell further and further open."
The course didn't inspire ideas of being president ("I wouldn't even want to be mayor," she says), but it did motivate Solomon to advocate for change in her own community. "I realized at Goucher that if I ever got involved in things, it would be on a local level."
After Goucher, Solomon worked for a year at a New York investment counseling firm. Then she attended Boston University and got a master's in elementary education. She taught fourth grade in Baltimore and Washington until she got married. While she focused on her family, Solomon actively volunteered at her daughter's school and at their synagogue.
Then, 15 years ago, two of her friends died of AIDS within six months of each other. To honor them, she got involved with Whitman-Walker Health, a DC-based community health center specializing in HIV/AIDS care and lesbian, gay, bisexual, and transgender care. "That led to a whole new life, a whole new project," she says.
Soon afterward, Solomon moved to Park City, Utah, where she got even more involved in gay rights advocacy. Her new group of friends included young people, who she learned had tried to commit suicide because they were gay. Solomon chose to show her support with a personalized license plate tag, which turned into a huge legal battle against the state. She won, and now "GAYSROK" is proudly displayed on her car's bumper.
When she recently was honored by the Human Rights Campaign for her work with Parents, Families and Friends of Lesbians and Gays and the Utah Pride Center, where she serves on the advisory board, Solomon simply said, "I do what I do because it's the right thing to do."
Solomon has spent a lot of her time and resources to help advance equal rights, as well as support the arts in her local community. But her philanthropy has been shaped greatly by her parents, who primarily focused their giving on "schools and kids," she says.
Earlier this spring Goucher was the recipient of Solomon's generosity—in the form of a $1 million gift. Although the funds are unrestricted, she is concerned about college affordability. "Education keeps getting more and more expensive, and every private school struggles with the middle-class kid being shut out," she says. Ultimately, though, Solomon hopes her gift will ensure a long, successful future for Goucher.