A legacy of learning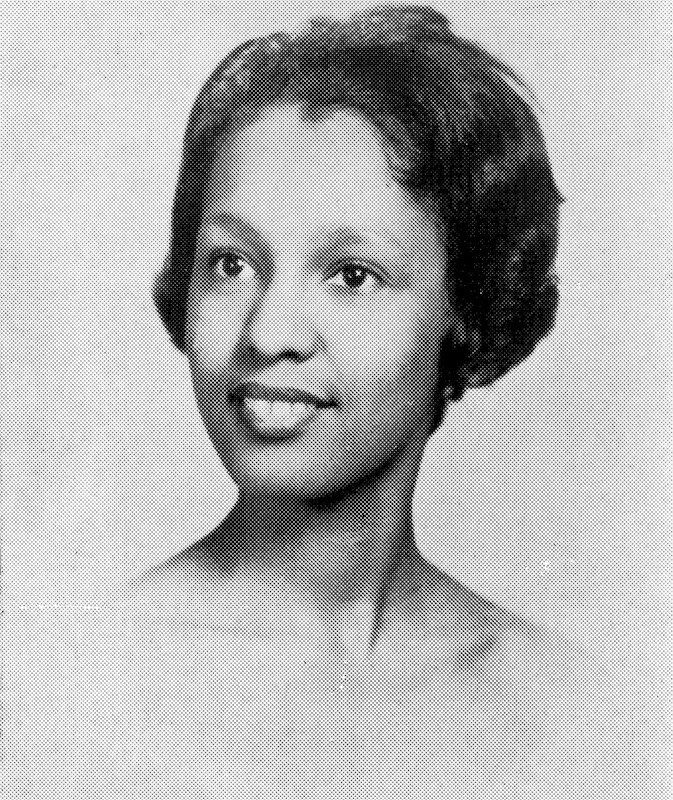 Remembering Marguerite Barland '60
"I
n these days when teenagers often find themselves regarded as members of a 'lost generation,' it comes like a fresh clear wind when a youngster such as Miss Marguerite Barland appears on the scene." So begins a write-up of Barland '60 in the Baltimore Afro-American on March 2, 1957, as part of "Afro's 1956 Honor Roll." She was 19 years old, and she would become the first African American to graduate from Goucher College.
Fresh clear wind, indeed. At Douglass High School, she was in the student council, edited the yearbook, and was elected city comptroller of the model youth city council. She was the valedictorian of her class and president of the junior usher board of the Leadenhall Baptist Church in South Baltimore. (She later became the superintendent of the church's Sunday school.) Her family remembers her as a studious, brilliant woman who loved to debate as much as she loved telling jokes, all while clad in impeccable outfits and fashionable high heels.
Barland died in 2002, but to her family and former students, there's still so much of her alive in the world. "College was not really an option [in our family], it was a given," says her niece, Karen Barland. "And that's because of my Aunt Marguerite, and the value she held on education." A chemistry major at Goucher, she went on to teach the subject at Douglass and several other Baltimore schools. She got great satisfaction out of teaching and having an influence on her students.
"She was flexible and able to deal with anybody. That's a remarkable thing for somebody with her intellect," says Michael Barland, her nephew. And she was never one to flaunt her cleverness.
Barland enjoyed her classes, determined to overcome any obstacles to obtaining a degree. Asked about the discrimination she might have faced as one of the few African Americans at Goucher, her niece Carolyn Scott-Harris explains, "It was difficult, but not everyone was prejudiced toward her. She did make friends." Scott-Harris says Barland visited Seattle during the 1962 World's Fair, staying with a Goucher friend who lived there. Throughout her life, Barland made friends the world over. She had a cross-cultural outlook, believing that everyone could expand their minds if they interacted with people unlike themselves.
"I think she would have been better suited had she been a young woman in these times, when the watchword is 'global,'" her niece Carol Melvin says. "For her that was very important."
For all her forward thinking, she was also the family historian. Her father left Mississippi for a new life in Baltimore after serving in WWI. Barland delved into research on their Southern roots, curious about their name and enslaved ancestors, her nephew says.
"Who all these people were, and what they meant in our lives—the dynamic of early family history."
Barland herself is a significant figure in her family's history, and Goucher's as well. At the annual Jewell Robinson Dinner in February, the college bestows a Marguerite Barland '60 Merit Award to an alumna/us who has significantly contributed to the diversity of Goucher through leadership or philanthropic support. Awardees exemplify the college's community principles—respect, inclusion, communication, service and social justice, and responsibility. Her legacy lives on. As the Afro-American optimistically put it, "Those who are concerned with the future of the world can dismiss their fears when they look at the citizens of tomorrow such as Miss Barland."
—Molly Englund