From Philly to Darkinjung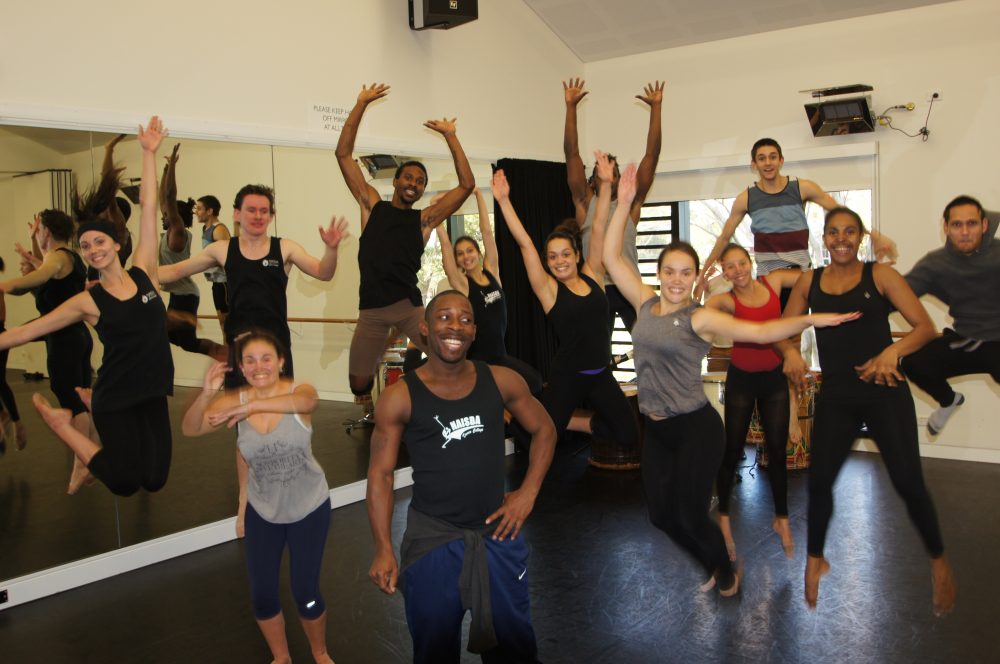 Teaching and learning, in one of the world's oldest cultures
I
t's the beginning of the school year, and Iquail Shaheed has set up camp at the library's copy machine, preparing handouts for his dance composition class. The Philly native came to Goucher last year from New York, where he's lived on and off since he was 16.
Shaheed teaches the Horton technique, named for modern dance pioneer Lester Horton. Horton was known for incorporating his activism into his dance, and drawing on the traditions of different cultures in his choreography. Horton's most famous pupil, Alvin Ailey, continued that work, and Shaheed is on the faculty at the Ailey School in Manhattan. He also founded his own company, Dance Iquail!, based in Philadelphia.
"Really it uses the art of dance as a conduit for social justice," he says. "A lot of the work we're doing is about alleviating issues of divisiveness, sexism, racism."
For the past four years, Shaheed has been taking his Horton classes to a new audience, teaching at the NAISDA Dance College in New South Wales, Australia. Located on aboriginal Darkinjung land, NAISDA—the National Aboriginal Islander Skills Development Association—has been teaching indigenous Australian artists for more than 40 years.
"It was founded by an American dancer and educator," Shaheed explains. "Going to Australia in the '70s, she noticed that the Aboriginal community was having the same fight as the African American community for equality and economic equity. She started a school to give the indigenous people in that country the opportunity to dance and express themselves, and use it for social justice as well."
Shaheed draws parallels between the Australian Aboriginal communities and Native American
ones. Both have seen their culture appropriated by colonizers.
"The names of the towns and the metro stops there are all Aboriginal names, but the culture has been driven underground," he says.
The Aboriginal dance tradition forms the bedrock of the school, he says, but NAISDA's curriculum also encompasses modern, ballet, contemporary, and jazz styles, and graduates have gone on to successful dance careers.
"They're fighting between the traditions of their home, but living in a world that's contemporized," he says of NAISDA's students. "At the school, they learn those traditional dances, because that was the language. There were signs and markings on stones, but also the dances and music."
Shaheed would like to build on his relationship with the Australian school, possibly bringing some of its students to Goucher, and he's excited at the prospect of starting a Goucher study abroad program dealing with Aboriginal culture.
"It would allow me to use my resources and take our students there," he says. "Just examining the music, the song, the dance, the painting, by itself. For them to see the richness and vastness of that culture."
—Chris Landers