Q&A: Jon Soderberg '90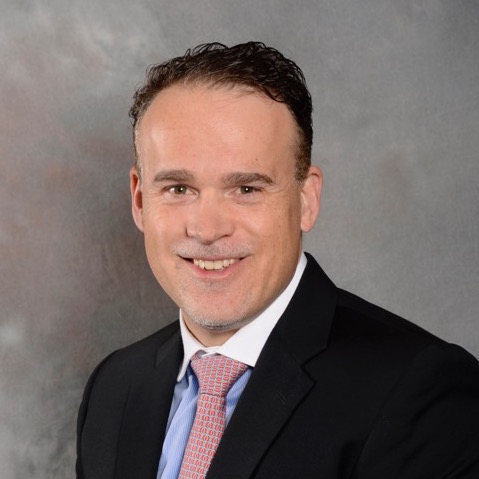 Briefly describe your career (what you do, where you do it, why you do it).
I've had a very interesting and diverse career. I started out of law school as a law clerk to a chief federal district court judge in Virginia. I then practiced with 2 large laws firms in Washington, DC for several years. I joined the U.S. Securities and Exchange Commission Division of Enforcement for 2 years as senior counsel. In 1999 I joined a medical technology company, Welch Allyn, based in upstate New York but operating globally.
I commenced my career at Welch Allyn in the legal department, but subsequently assumed several different operating roles. In 2011, after a 4 year assignment in the Netherlands where I was responsible for international business development, strategy and legal affairs, I was appointed executive vice president and chief corporate development and strategy officer (based in New York). During my tenure in this role the company, which was approaching it's 100 year anniversary, prosecuted an aggressive mergers and acquisition strategy, consummating several highly accretive acquisitions, minority equity investments and partnerships.
In this role I also founded and developed a new business unit focused on new healthcare delivery solutions that invested in and developed products and solutions to address pain points in healthcare delivery, particularly in light of the ACA (but also germane to global healthcare delivery challenges). Several of these products and solutions have since been commercialized and have received international recognition for bring to market future-proof medical device technology helping to abate global healthcare economic challenges. In 2015 I led the process that resulted in the combination of Welch Allyn with Hill-Rom Corporation creating a global leader in patient care solutions. Since consummating the merger with Hill-Rom I have been involved in healthcare venture capital, providing both financial and intellectual capital to early stage (primarily seed and Series A with some smaller series B funding rounds) companies focused on technologies that improve the costs and care quality go healthcare globally.
What has been your biggest professional accomplishment?
Creating enterprise value for the companies I have worked for by improving healthcare delivery across the continuum of care.
What has been your biggest personal accomplishment?
Of course my four amazing children (although my wife deserves the lions share of credit here). My daughter Elsa (19) is a sophomore at Emory University studying international business with a minor in Arabic language. My son Per (17) is a high school senior, already with a patent pending from his internship last summer, and is preparing to study mechanical engineering in college next year. Per is an extremely talented artist in addition to being very technically minded. My son Kai (16) who is a high school junior and a gifted runner. He hopes to become a physician. My son Stig (11), like his oldest brother, is a talented artist. He is also a swimmer (like his dad) and competes with the local YMCA swimming team.
How did Goucher prepare you for your career?
In so many ways. I was blessed with exceptional professors and mentors; Jean Harvey Baker, Joe Morton and Julie Jeffery most notably. I believe I received a world-class education at Goucher and had exposure to relationships and experiences that helped form my professional future. Being in the first class to graduate male students was an honor and I was well aware that my record would reflect upon what I knew was a difficult and—at least at the time—controversial decision to introduce co-education at Goucher. I worked hard to try to make this a positive reflection.
What is your most vivid Goucher memory?
Meeting my future wife Elizabeth (Libby) Johnson '94 during work-study. We were both writing center tutors and life guarded at the same shift at the pool. Although we did not date at the time and she transferred to Auburn University (where her father had recently joined the faculty) to study electrical engineering, we married 10 years after meeting on the Goucher campus and have been a team ever since.
How do you stay connected to the college?
Margaret (Meg) Campbell '78 has been a friend and professional mentor to me since I met her when she interviewed me for a summer associate position when I was a second year law student. Meg and I shared a unique pedigree as we were both graduates of Goucher as well as Washington & Lee University Law School where we were both editors of the Law Review. Moreover, like my daughter, both of Meg's children went to Emory. Meg has been very involved with Goucher, as has served, inter alia, as chair of the Alumnae/i Association. I have also had regular contact with the Development office staff and hosted President Sandy Ungar for a visit when we lived in the Netherlands and hosted president Jose Bowen for a visit to Sarasota earlier this year.