"Life Beyond Your Eating Disorder"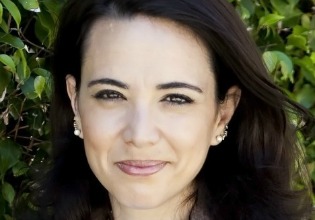 Johanna Kandel—a nationally recognized speaker, advocate, and author—will talk about eating disorders and everyday challenges of recovery on Sunday, March 2, at 2 p.m. in Goucher College's Kelley Lecture Hall.
Kandel will talk about how to:
• stop self-sabotage and sidestep triggers
• quiet the eating-disordered voice
• strengthen the healthy, positive voice
• overcome fear and embrace change
• stay motivated and keep moving forward
Kandel knows firsthand how difficult the healing process can be after struggling with an eating disorder for 10 years before finally getting help. She is the founder and executive director of the Alliance for Eating Disorders Awareness based in West Palm Beach, FL. Since its inception in 2000, the organization has brought information and awareness about eating disorders to more than 180,000 students nationally.
In addition, Kandel runs free weekly support groups, mentors women with eating disorders through their treatment and recovery, and advocates for legislation on local, state and national levels.
She is currently president of the Eating Disorders Coalition, an active participant in National Eating Disorders Awareness Week, and has received many awards for her ongoing support and advocacy —including the Jefferson Award for Public Service, the Giraffe Award, and Harlequin Enterprises' More Than Words Award. She has appeared on national television programs, including NBC Nightly News and Today, and been profiled in The New York Times, The Boston Globe, Los Angeles Times, and Glamour magazine.
This event is free, open to the general public, and no tickets are required. It is sponsored by the Eating Disorder Network of Maryland and the Goucher College Student Health & Counseling Center.
For more information, call 443- 377-1266 or visit ednmaryland.org.