The Burglary: The Discovery of J. Edgar Hoover's Secret FBI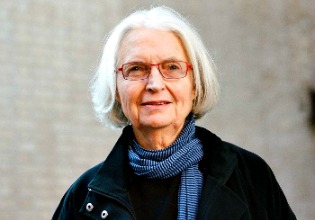 In March 1971, Betty Medsger, then a reporter at The Washington Post, received from anonymous sources copies of files stolen from the FBI office in Media, PA, days before. She was the first journalist to publish the story, which revealed FBI Director J. Edgar Hoover had—for nearly a half-century—distorted the mission of the most powerful law enforcement agency and one of the nation's most venerated institutions.
Medsger will come to Buchner Hall in Goucher College's Alumnae/i House on Tuesday, March 4, at 7:30 p.m. to discuss her recently released book The Burglary: The Discovery of J. Edgar Hoover's Secret FBI, a personal account of how seemingly ordinary people found extraordinary courage and carried out one of the most powerful acts of nonviolent resistance in American history.
This event, the 2014 Myra Berman Kurtz '66 Seminar, is free and open to the public, but tickets must be reserved at www.goucher.edu/tickets or by calling 410-337-6333.
Although the FBI was never able to identify the burglars, despite one of the largest investigations in the bureau's history, Medsger found and interviewed them extensively for The Burglary.  During her lecture at Goucher she will reveal the enormous impact of the burglary, including how public outrage about the revelations in the stolen files ignited the first national discussion about the role of intelligence agencies in a democratic society, just as that debate has been reignited now by the revelations in files released by former National Security Agency contractor Edward Snowden.
Medsger is also the author of Framed: The New Right Attack on Chief Justice Rose Bird and the Courts, an investigation of attacks on the California Supreme Court from inside and outside the court in the late 1970s, and Winds of Change: Challenges Confronting Journalism Education, the first national study of journalism education.
As head of the journalism education program at San Francisco State University, Medsger founded the university's Center for the Integration and Improvement of Journalism. A former member of the board of the Center for Investigative Reporting, she is also a founding member of Investigative Reporters and Editors.
The Kurtz Seminar series was endowed by the late Myra Berman Kurtz '66 and her husband, Dr. Stuart Kurtz, to present speakers at Goucher College who will inspire undergraduate students to pursue careers in a variety of fields. The programs are presented under the auspices of the Roxana Cannon Arsht '35 Center for Ethics and Leadership.