What goes on in your mind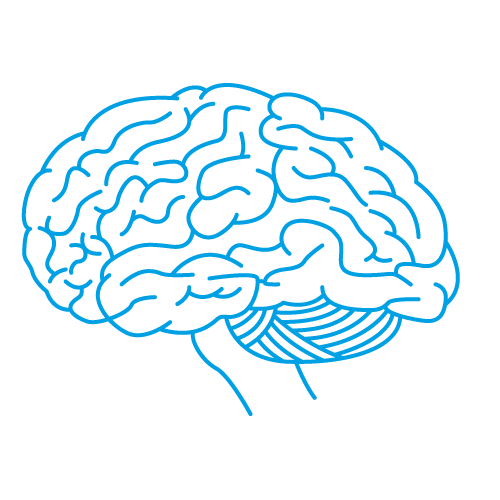 Goucher's Psychology Department, already home to one of the most popular majors on campus, will be adding a new resource for students this fall—a state-of-the-art neuroscience lab.
Neuroscience, the study of the physiological processes in the brain (think electrodes on the scalp) is a discipline that cuts across departments. Researcher Gillian Starkey, who will be joining the college to run the new lab, specializes in educational and developmental neuroscience—the study of how we learn.
"At Goucher," Starkey says, "I will be gradually building up an electrophysiology lab. Electrophysiology (better known as EEG) is a method in which a cap full of electrodes is placed on the head to measure the electrical activity
of neurons firing in the brain as a participant performs a task."
Psychology Chair Jen McCabe says the first experiments in the new lab will be focused on how children develop math skills.
"We're going to be looking at children, and how their math and number abilities develop," she says,
"and really see what's happening in the brain—what does that look like in a behavioral way; what are they doing with the numbers; and then what do the brain pathways, and the brain activation look like."
Starkey previously worked as a lecturer at San Jose State University and at Stanford, where she was a post-doctoral fellow. She received her doctorate from Vanderbilt University.
"I went to a small liberal arts college (Bryn Mawr) that has a lot in common with Goucher," Starkey says, "and the thing I loved most about it was the opportunity to interact with people who had diverse backgrounds, interests, and goals, but all shared a common drive to make a meaningful impact through their work."
"This will really help us make the connections [between specialties]," McCabe says, citing biology and education connections with Starkey's work. "We're really excited about the interdisciplinary nature of what she does. We think students in different disciplines will be interested in taking her classes and getting involved."
—Chris Landers