Virginia "Jinny" Muse Fleischman '68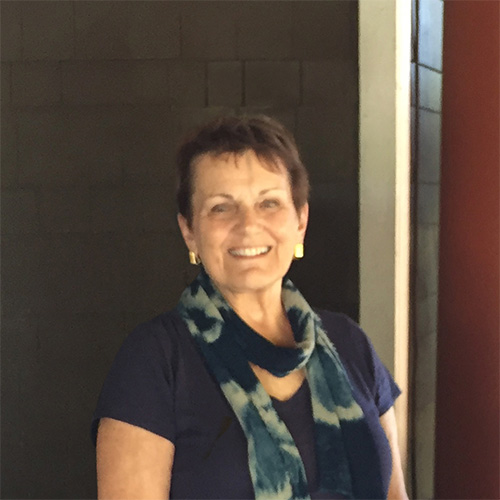 The college years were tumultuous ones for the class of 1968."What stands out?" asks Virginia "Jinny" Muse Fleischman '68. "Riots in Baltimore, anti-war demonstra-tions, civil rights demonstrations, they were part and parcel of our education. Even if you didn't participate in them—because of course not everyone did—you were aware of them. And it informed, I think, what we did."
The first class of the post-World War II baby boom generation was one of the largest Goucher classes at that time. Their senior year saw not only the assassination of Martin Luther King Jr. and subsequent riots, but the slow procession of Robert Kennedy's funeral train along the East Coast.
"I think it made us look at the world from the outside," Fleischman says. "It was a whole historic different time in American history."
Fleischman and her classmates have been looking back as they gear up for their 50th reunion, organizing get-togethers to drum up enthusiasm. Fleischman hosted events with President José Bowen in Seattle, Portland, and New York.
"We were also at the beginning of the group that decided that women wanted more options with our lives. While some of us became wives and mothers, some of us wished to do other things."
Fleischman had a long career in marketing for the Smithsonian Institute in Washington before branching out into retail consulting. For 15 years, she and her husband ran a novel business, Company's Coming, teaching cooking classes—entertaining classes, really—to groups, often in their own kitchen.
DC has long enjoyed a reputation for its dinner parties, and corporations and private groups attended the Fleischman's classes. They finally retired the business when they moved into an apartment that didn't allow businesses, but anyway, she says, "15 years is long enough to carry groceries around, so that was fine."
Since retiring, they've devoted more time to travel. Asked about recent trips, she ticks off South Africa, Botswana, Japan, and Hawaii. That's so far this year.
On the horizon, her eyes are set on next spring's class reunion, their 50th, and she's been reconnecting with her classmates, part of a group that wants to make April's gathering a momentous event.
Lynn Satterfield '83, director of alumnae/i affairs, says Fleischman and her classmates have been heavily involved with reunion planning.
"Jinny has been the ringleader for the class and their upcoming 50th," Satterfield says. "It's a powerhouse group."
Fleischman says she's excited for a tour of the various projects around campus, particularly seeing the relocated Froelicher Hall. The Class of '68 will be fundraising for the new first-year village, the addition to the Hoffberger Science building, and the Patricia Kinsey Olson '68 Memorial Scholarship Fund; Fleischman will be reaching out to her classmates soon with more details. The centerpiece of the weekend will be reading and discussing books related to the turbulent years of the late sixties, years they all spent here at Goucher. Most of all, though, she's looking forward to catching up with her classmates, and seeing what became of the young women she knew.
"We were independent, some of us a little quirky, perhaps," she says. "I think we're an interesting group. No matter what we've done, we've all done interesting things in many aspects of life."