Tierra Dorsey campaigns for Goucher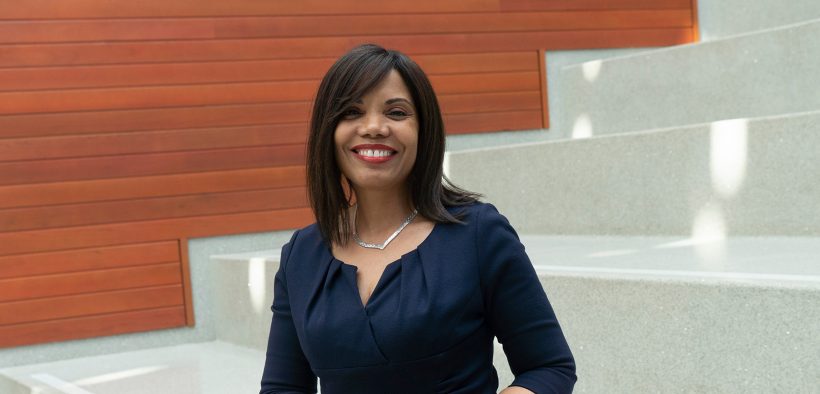 By Molly Englund
Tierra Dorsey takes a reusable water bottle and lightly tips it into the pot of the small windowsill plant in her office, speaking gently to the object of her consideration. Dorsey is like this with her responsibilities—attentive, thorough.
Today, Goucher's new executive director of development has turned that attention to [UNDAUNTED], Goucher's capital campaign.
"It's more than a capital campaign," she corrects. "It's comprehensive."
Yes, the campaign is going to support new construction and some long-needed facilities updates. But it's also about strengthening the student learning experience and remaining committed to providing a liberal arts education, she says.
Dorsey went on, "So when I say comprehensive, in addition to capital, the buildings, the brick and mortar, the college is also strengthening programs to support the staff and faculty's work of providing students with a transformative education."
Currently, Goucher is more than halfway to its goal of $100 million by 2022. Dorsey, who previously worked in development at Towson University and the Maryland Institute College of Art, started in November and hit the ground running. She traveled to meet alumnae/i in New York City, Albany, Pittsburgh, and Texas—all in her first 60 days.
It's important to Dorsey to meet people where they are. "Goucher represents people of all nationalities, religions, and economic status," she says. "Goucher is a place for everyone, and if you're going to be a place for everyone, it's important to take in the perspective of others. Perspective brings in the mindfulness of compassion and empathy—the makeup of every mutually respectful and successful relationship."
So Dorsey is having conversations with alumnae/i, faculty, and the community at large. The one question she always gets: "If I'm related to Rhoda Dorsey," she says with a laugh. She's not, but she does love the benches by the water fountain in the Dorsey Courtyard. It's one of her favorite new spots on campus, along with the Alumnae/i House patio garden and Mary Fisher Dining Center.
She has long thought of Goucher as a treasure of Baltimore, even before she worked here. Prior to working in fundraising, Dorsey had a career with Baltimore Gas and Electric. Once she had children, though, she wanted to do something different. She started volunteering in her community, a value instilled in her by her grandmother. A friend noticed all the work she was doing and suggested Dorsey work in development. "I did not know what they were talking about," she says.
Dorsey ended up taking a certificate course in fundraising at Goucher with Julie Cox, the vice president and chief development officer for LifeBridge Health. Cox became a mentor, and the college community charmed Dorsey. She's thrilled to be back on campus, still exploring the college's spots and niches, and still meeting new people. "The pride the alumnae and alumni have in the school is so apparent," she says. "I love what I do."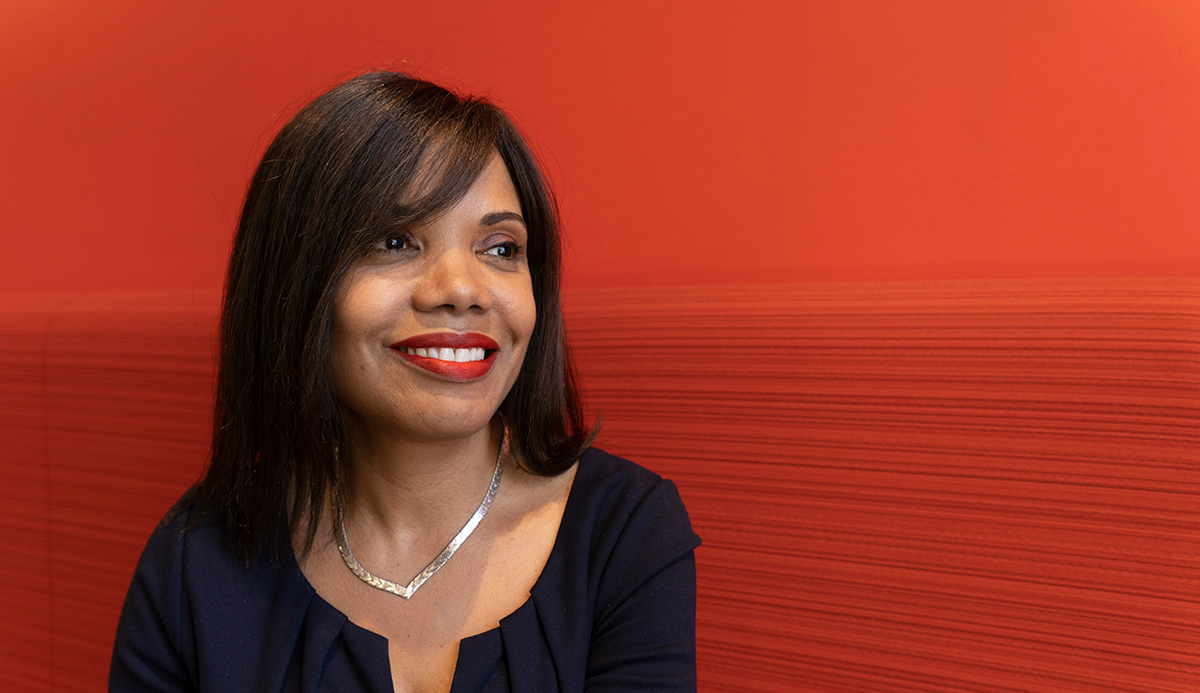 Photos by Rob Ferrell