SaraKay Smullens '62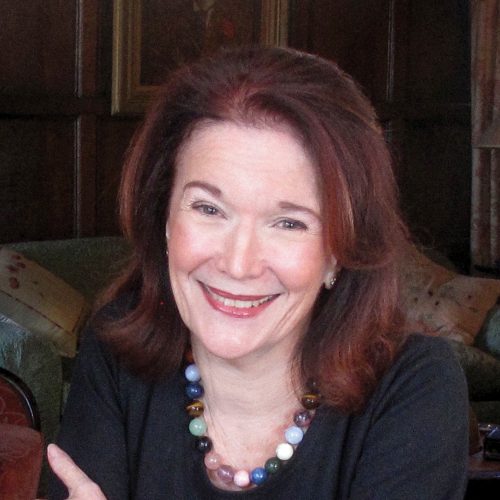 Social work and activism go hand in hand
By Chris Landers
SaraKay Smullens remembers the first time she really saw the effects of burnout. Early in her career as a social worker, she counseled neglected children for the Philadelphia Society to Protect Children, where she worked with a "rainbow coalition" of colleagues dedicated to helping their vulnerable charges.
Returning to the job after a long absence, she found her former workplace decimated by lack of resources and support, but most of all by the departure of her former friends and mentors. When she asked them why they'd left, they all gave similar answers.
"They all used that phrase: 'Burned the hell out,'" she says, "and because I thought that was so dangerous, I started to do research into burnout, evidence-based reasons for burnout and evidence-based self-care to remove it and prevent it."
That research turned into a project that stretches more than two decades, resulting in a recent book, Burnout and Self-Care in Social Work. Smullens sees the burnout phenomenon as similar to depression in its effects, but distinct in its causes.
"We see it when people just refuse to discuss things and neglect themselves, and just are generally helpless and defeated with no real reason other than they're caring too much," she says. "And they don't understand everything that they've taken on and what to do about it."
It's an idea that seems to have struck a chord. Her book, published by the National Association of Social Workers and intended for a clinical audience, has found a readership outside the field.
"Most of the people buying it aren't mental health professionals," she says. "They're teachers, volunteers, philanthropists, moms, architects, botanists, or mental health professionals or social workers, because burnout is so pervasive."
Many of Smullens' papers and records now reside in Goucher's Special Collections and Archives. She credits Goucher with nurturing in her an activist spirit, but in conversation she reveals that her activism started long before. At an early age, she remembers walking through Baltimore's Druid Hill Park with her caretaker, who was black, and her caretaker's daughter, when the daughter was stopped by a police officer for drinking at a "Whites Only" fountain.
"Do you know what I did?" she asks. "I bit him. I had never in my life bitten anybody, but it so offended me as a little girl that my darling friend and I could not drink from the same fountain."
By the time she attended Goucher, Smullens took a less violent approach to desegregation. Along with her fellow commuter students, she approached Towson businesses to try to convince them to integrate. When that was unsuccessful, the group organized a boycott.
"When we threatened to boycott—just very peacefully and quietly—every institutions just opened," she says. "I've had such a lovely life, but other than the birth of my children and grandchildren and my marriage to Stan, that was the most wonderful thing I had ever worked on."
In her papers, Smullens looks back at her own difficult times and those of others through a therapeutic lens. It is important to her, she says, "not to be afraid to talk about my own life, and not to feel ashamed by mistakes I made."
"My training has helped me to know that it's really okay to tell the truth about your life because it's the truth. Maybe if you can tell the truth and somebody can read about it, they'll understand their options and feel more hopeful."
Read more of SaraKay's writing, and find out more about her book, at her website, http://www.sarakaysmullens.com/