Q&A with Risa Gorelick '91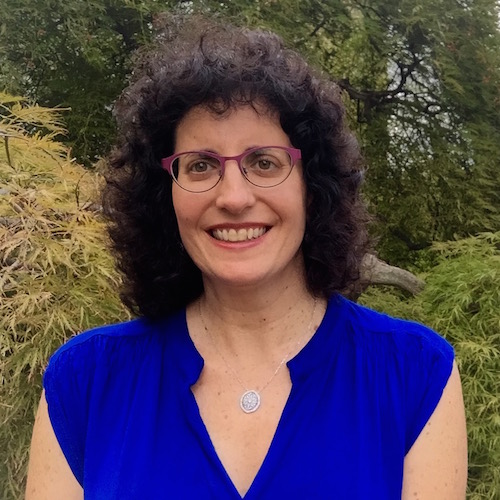 Dissertation/Writing Coach, Defend & Publish, LLC
Briefly describe your career (what you do, where you do it, why you do it).
I am a Dissertation/Writing Coach for a small firm, Defend & Publish, LLC: We Help You Write Now, where I assist people with their writing on dissertations, scholarly articles, books, and research projects. I work virtually via email, phone, Skype/FaceTime with writers all over the world. This work allows me to take my 20+ years of experience as a college level English professor and administrator and apply it in a new and exciting way. The hours are flexible; I can work anywhere there is a wifi connection, so I can schedule travel and still work!
What has been your biggest professional accomplishment?
Since 1995, I have chaired/co-chaired the Research Network Forum at the Conference of College Composition and Communications (part of the National Council of the Teachers of English). I have grown the organization from a few dozen professional sharing research ideas to an annual one day conference of 300+ researchers who workshop their projects (books/dissertations/articles/presentations) at small roundtables. It is the largest research gathering of composition/rhetoric professionals and introduces new graduate students into the field. RNF just celebrated its 30th anniversary (and my 23 year as chair/co-chair) in 2017!
What has been your biggest personal accomplishment?
As a first-generation college student, I wasn't sure what a college experience was supposed to entail. I had ideas about college life from movies, tv, and books, but wasn't really sure how all the moving parts really worked together. Goucher helped me figure my college experience in a nurturing environment with caring, dedicated teaching faculty who showed us their research and included us in their projects. It had never thought I would want to be an academic until I was at Goucher. My biggest personal accomplishment is completing a Ph.D. in English/Rhetoric.
How did Goucher prepare you for your career?
Goucher taught me to think, read, and write critically. Goucher taught me that if I want to do something, I am smart enough to find a way to make it happen–there is always room for a Plan B. Goucher gave me great networking tools.
What is your most vivid Goucher memory?
There are many: Watching the sunrise from The Quindecim office after laying out the newspaper all night. Marching on Washington for women's rights. Building a Habitat House in Baltimore (I still have my paycheck stub from article I wrote on the Habitat House for the Washington Post tucked in my yearbook!). Researching for Jean Baker's Stevenson book project. Tutoring in the Writing Center. Participating in Barbara Roswell's dissertation study (Barbara and one of her service-learning writing classes are the subject of my dissertation study years later). Studying late nights in the library (and wondering if I'd see the Julia Rogers ghost). Organizing a SGA Teach-In on the first Gulf War. Laughing with friends in the dorm all night.
How do you stay connected to the college?
I try to nurture the lifelong friendships with classmates and professors. Since 1996 I have served as the Class Notes columnist. I did a term on the Alumnae/i Association Board of Directors (2008-2011). I helped organize reunions. I've participated in fundraising drives. Goucher has always felt like "home" to me, so I try to get back often and schedule mini-reunions with Goucher classmates and former professors when traveling.