Q&A with Maya Alexandri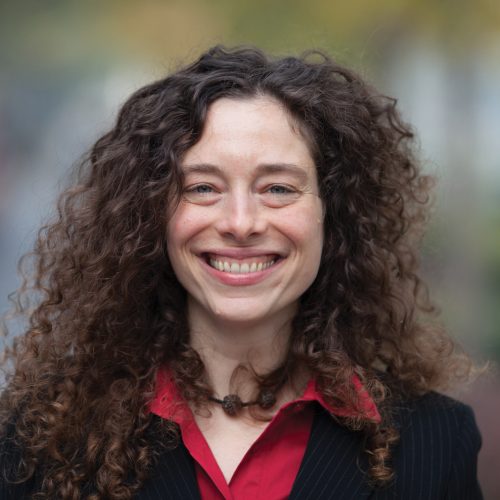 Writer, medical student, volunteer EMT
Briefly describe your career (what you do, where you do it, why you do it).
I am a novelist, short story writer, and medical student. Both dimensions of my career are vocations for me.
What has been your biggest professional accomplishment?
As a fiction writer, my career highlights include: publishing my novel, The Celebration Husband, in 2015; co-organizing a community multi-disciplinary arts series called Amplified Cactus between 2016-2017; writing and publishing a series of six linked short stories, collectively called The Plague Cycle (2016-2017), about an epidemic quarantine camp in South Sudan during an Ebola virus outbreak; and writing my novel, The Pomegranate Comedy, which I completed in 2017. As a medical student, the big accomplishment has been getting accepted to medical school.
What has been your biggest personal accomplishment?
Being compassionate with myself has been my biggest personal accomplishment.
How did Goucher prepare you for your career?
I attended the post-baccalaureate pre-medical program at Goucher, which prepared me for medical school. I also attended Professor Madison Smartt Bell's creative writing seminar, which was instrumental in spurring the productivity I have enjoyed as a writer in the past eighteen months.
What is your most vivid Goucher memory?
With three wonderful Goucher undergraduate students who played musical instruments, I sang, "Boy in the Bubble," for my post-baccalaureate class at our graduation ceremony; the performance was tremendous fun!
How do you stay connected to the college?
I volunteer as an EMT at the Pikesville Volunteer Fire Company. I have been attempting to work with the Goucher administration to facilitate recruitment of Goucher students to volunteer in the community; it's a slow process. I also mentor Goucher students and alum and participate in an online SKYPE creative writing workshop for Goucher students and alum.