Q&A with Provost Elaine Meyer-Lee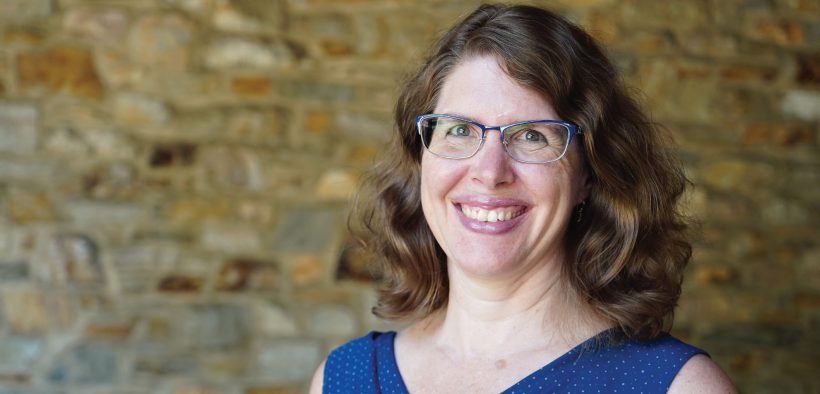 Elaine Meyer-Lee, Ed.D., joined Goucher College this year as senior vice president and provost. Coming from Agnes Scott College in Decatur, GA, she has been a senior academic administrator and professor for almost two decades. As students learn virtually this semester, Meyer-Lee is working with faculty to make the experience still an engaging one while focusing on long-term academic initiatives for Goucher.
 By Molly Englund
What brought you to academia? And to liberal arts?
For 30 years, I have been passionate about doing all I can to equip the next generation to work effectively across differences, and I believe that academia is prominently positioned to have a tremendous impact in that regard. My own transformative experiences studying in Haiti and France led me to become a developmental psychologist who studies college student development around issues of difference in the context of multicultural and global education. More specifically, I believe that liberal arts colleges, in which I have spent almost my entire career, particularly excel at developing the humane capacities that are crucial to this effectiveness, and even more critical and practical in this age of automation. 
What about Goucher appealed to you?  
Goucher's commitment to preparing students to solve complex problems together with people who are not like themselves, as well as its foundational values of innovation, global learning, and social justice, resonate completely with my own personal and professional commitments. But I was also particularly drawn to join you all at this pivotal moment in the college's history, when the wonderful faculty have done so much impressive work that is ripe for harvesting as we build a vibrant new chapter for the college.  
What is your vision for Goucher's academics? What's working, and what needs more focus?  
As far as our academics, I'd say: 
The 

Goucher Commons Curriculum is very 

compelling

. A

key opportunity moving forward is to fine-tune it even further to communicate an elegant, distinctive

,

 and bold 

four-year scaffolding to our

 promised outcomes

.

 

One hundred percent

 study abroad is a 

great

 

achievement and statement

; we need to integrate this experience into the rest of our education and broaden our focus to encompass global learning beyond that 

amount

 of outward student mobility.

 
The s

ocial justice focus in 

our 

curriculum (racial and environmental) is timely; we need to lean into it

 even more

, especially 

anti-racist pedagogies.

 
You've been an educator focused on diversity and inclusion for a long time. Will that continue at Goucher?  
Absolutely. My commitment to access, equity, and inclusion is fundamental to who I am and drives my work wherever I am. It is a lifelong journey of determining the next step and taking it. We need to take on the root ideology of white supremacy and do the hard work of racial healing and correcting false narratives. This requires attention and accountability at every step of every process, asking, "Who's voice is missing?" and addressing any barriers. 
What's the biggest challenge in taking on a role like this?  
The role of provost can be very challenging due to the size and complexity of the academic division, the delicate balances in shared governance, and the responsibility of stewarding resources carefully, including perhaps the most precious one of human energy and creativity. Fortunately, the great faculty, staff, and senior leadership at Goucher are really helping me address these challenges so far. 
Psychology is Goucher's most popular major. As a professor of psychology, why do you think that is?  
Because people are fascinating, and therefore studying human thinking, feeling, and acting is inherently interesting, of course! It also has so many applications relevant to a variety of contexts and future work possibilities. 
What do you do when you're not working? Do you get away from the computer much these days?  
I like to explore regional culture, art, live music, theater, and food. I enjoy traveling and backpacking on longer vacations. I have three kids in college and grad school and a large extended family, and we like to play games—including virtually now. I am recharged through Quaker silent worship. Truthfully, though, I am not getting away from the computer much these days, but I am trying to walk to learn the local area and give restaurants takeout business! 
How prepared is Goucher for virtual learning? Do we as a college have any advantages going in?  
The faculty and staff at Goucher did an amazing job preparing for virtual learning this summer, and are currently delivering an educational experience as close to our usual engaging one as possible. We had a lot of experience from our online graduate programs to draw on and transfer to our undergraduate classes.