Billy Daly '16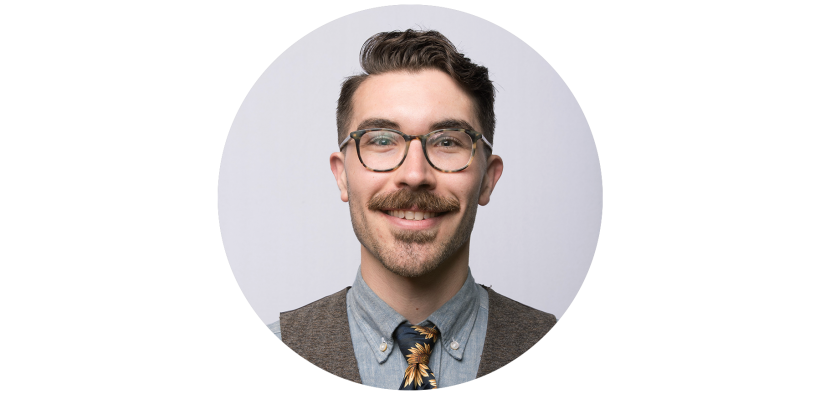 Community principles in action
By Tara De Souza
Early Goucher connections are what tied Billy Daly '16 to the larger Baltimore community. Through a Goucher staff member, Daly was introduced to someone who would eventually connect him to an internship with Baltimore Corps.
Baltimore Corps' mission is to enlist talent to accelerate social innovation in Baltimore and advance a citywide agenda for equity and racial justice. This hyper-local organization is laser-focused on finding talented people to work on solving the community's challenges. Baltimore Corps has a strong connection to the college and is home to a handful of other Goucher alumnae/i.
Daly says those early connections through the Goucher community were a "launching board" for what he wanted to do. His summer internship at Baltimore Corps evolved into a part-time position during his senior year and ultimately turned into a full-time job when he graduated.
"I like solving problems," says Daly, who majored in economics and environmental studies. Using the lens of his economic studies, he likens Baltimore Corps to a nonmonetary matching market. In traditional markets, prices do most of the work, but that isn't the case in the job market, as there are other factors at play. In his view, Baltimore Corps is a market that helps social entrepreneurs fill positions with a diverse set of candidates while examining which factors lead to equity in hiring.
Goucher has a long tradition of its alumnae/i working to support nonprofit and social enterprises. Approximately 40% of recent graduates have said they work in the nonprofit and education fields. This dedication to bettering communities, both large and small, is an essential element of the Goucher spirit.
After working with Baltimore Corps for more than five years, most recently as chief technology officer, in November 2020, Daly transitioned to a new position with Baltimore City as the data infrastructure lead within the Business Process Improvement Office at the Department of General Services. His commitment to Baltimore Corps continues, and he still serves as an advisor to the organization.
Daly works with the Baltimore Corps team to answer the question: "How do we make the job market fair?" One way is to help develop technology that could produce pathways to jobs by creating nudges for hiring managers to prioritize skills rather than pedigree.
To achieve that goal, Daly focuses on figuring out how to "make data do the work" of helping elevate people who are traditionally lost in the shuffle of talent development. "We use data to make recommendations, and we use technology to make it more accessible," he says.
By developing systems that examine data to place candidates in quality roles, Daly uses innovation to make a social impact. He gives the example of someone who might have worked at a supermarket their entire life: "They might not look like a great fit on paper, but if you drill down to the transferable skills, we can find a way to help them."