Professor Rick Southerland elected president of the National Dance Education Organization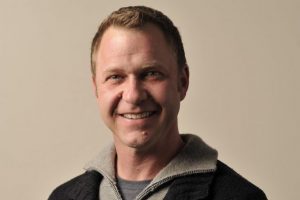 Assistant Professor in Dance Rick Southerland is now the new president of the National Dance Education Organization (NDEO). The Goucher professor was chosen during the nonprofit's election in May, and officially took over during the NDEO's annual conference in Washington, DC, earlier this month.
NDEO seeks to advance and promote high-quality dance education, and recently launched the National Priorities for Dance Education, bringing together leaders, teachers, students, and aficionados to build knowledge and connections in the field and cultivate future leaders of dance education.
Southerland previously served on the nonprofit's board of directors and as secretary for the executive board. He also launched a state affiliate, Capital Region Educators of Dance Organization (CREDO). "I am deeply humbled and honored to serve the field of dance as an art form in education and do the important work to ensure access and equitability for all learners of dance in all its forms across the U.S.," said Southerland. "Dance and dance education is at a turning point through the work and support of the NDEO and its partners, and it is important to continue breaking down the walls in the field to strengthen and further solidify our voices at the national and international levels."
"We're honored to have one of our own faculty members leading such an important organization," said Amanda Thom Woodson, chair of Goucher's Dance Department. "We believe that students benefit greatly when we bring together a strong, diverse, and teaching-centered faculty who lead in the classroom and the boardroom."
Southerland has taught dance at Goucher since 2010, previously working as the education director at Sierra Arts Foundation in Reno, NV. He also spent nearly two decades teaching elementary through high school dance at public schools in North Carolina, Maryland, Georgia, and Washington, DC. Southerland holds graduate degrees from Hollins University and American University in dance and performance studies, and a bachelor of fine arts from East Carolina University.