Goucher College Hillel Hires Two New Staff Members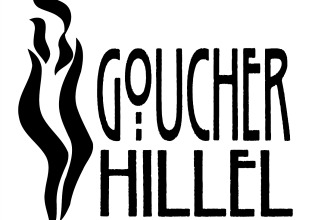 Goucher Hillel has hired Rachel Leavey Plotkin as its new Jewish student life coordinator and Karin Hasin as the staff's first full-time Jewish Agency Israel fellow/Israel engagement coordinator. 
Rachel is a Baltimore native and a graduate of UMBC. She served as a Jewish Campus Service Corps at Houston Hillel and has worked in Jewish informal education and programming fields for the past 10 years, most recently at Beth Tfiloh Dahan School. Starting July 15, she will be working with Goucher student leaders to create programs and initiatives, and she will oversee all engagement efforts to bolster the Jewish community social network on campus.
Rachel says, "I am looking forward to working with the diverse student body of Goucher College and engaging them in Jewish life, as well as creating educational opportunities for students who want to learn more about Judaism. I hope to help make Hillel a space where all students feel comfortable and welcome for social and educational opportunities."
Karin served in the Israeli Defense Forces and was named an outstanding Welfare NCO of the year. After her military service, she graduated from Levinsky College of Education and began a career as an elementary school teacher at Salmon Elementary School in Rishon LeTziyon.  She also founded an after-school English program called "Perfect English." Starting August 11, she will be connecting Goucher students with the rich variety of Israeli life and history and help give them opportunities to broaden involvement in Jewish community and Israel.
Karin says, "As the only teacher in my family, I enjoy the challenge of being a representative of Israel. I see that as a big challenge, and I'm sure I can and will do it in a memorable way."
For more information about Goucher Hillel and its programs, visit www.goucher.edu/hillel, on Facebook at the Goucher Hillel page, or follow @goucherhillel on Twitter.