eBooks for the Sciences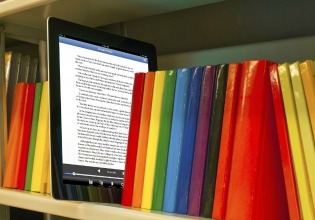 Digital resources are making the wealth of material contained in libraries, museums, archives, and knowledge repositories worldwide available for study, work, and pleasure. The future of libraries—and of information—is digital.
The Goucher Library staff is holding a session to explore how the college's 129,000 eBooks can be used for studies in various science disciplines on Wednesday, April 9, from 3:30 to 4:30 p.m. in Athenaeum Room 326.
This event is free and open to the public, and no registration is required.
Given the growing number of authors publishing in electronic formats, it is essential to understand the best methods for accessing and using these resources. For more information, contact Pam Flinton, associate librarian for research and user services, at 410-337-6365.