'Museums as Ways of Forgetting: A Parisian Case Study'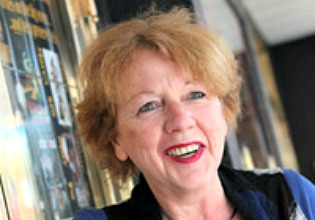 Maryse Fauvel, a professor of French studies at the College of William & Mary, will present the talk "Museums as Ways of Forgetting: A Parisian Case Study" on Thursday, April 3, at 7 p.m. in Buchner Hall of Goucher College's Alumnae/i House.
This interdisciplinary talk, which will be presented in English, will look at various components of museography, colonial and postcolonial gestures, and the role and responsibility of museums to its audiences. The event is free and open to the public, and no tickets are required.
Fauvel is the Margaret L. Hamilton Professor of French/Francophone Studies at the College of William & Mary, where she has been teaching since 1992. She is the author of Scenes d'interieur: Six romanciers des annees 80-90, a book on contemporary Francophone novels, and she co-wrote Tâche d'encre, a compostition text, and A vous de voir!, a text on French filmmaking. Her latest book, and the basis of her talk at Goucher, is Exposer L' autre: Essai sur la Cité Nationale de l'Histoire de l'Immigration et le Musée du Quai Branly (Exhibits of the Other: Essay on the CNHI [Immigration Museum] and the Quai Branly Museum), released in February 2014.
She has published articles on contemporary French/Francophone literature, culture, and cinema in The French Review, The Romanic Review, Studies in Twentieth-Century French Literature, Romance Notes, Sites: The Journal of Twentieth Century/Contemporary French Studies, Studies in French Cinema, and Contemporary French Civilization.
This event is sponsored by Goucher's Department of Modern Languages, Literatures, and Cultures and the Evelyn Myers '37 Endowed Lecture Fund.