Poetry Reading and Q&A With Claudia Rankine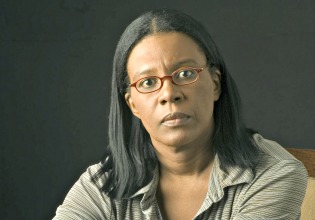 Goucher College is presenting a poetry reading and Q&A by acclaimed poet Claudia Rankine on Thursday, March 27, at 7:30 p.m. in Buchner Hall of the Alumnae/i House.
This event is free and open to the public, and no tickets are necessary.
Born in Kingston, Jamaica, and educated at Williams College and Columbia University, Rankine is the author of four collections of poetry, including the award-winning Nothing in Nature is Private, The End of the Alphabet, and Plot. Her latest poetry collection is Don't Let Me Be Lonely, an experimental and deeply personal exploration of the condition of fragmented selfhood in contemporary America.
She is also the author of the play Provenance of Beauty: A South Bronx Travelogue, which is performed on a bus ride through the Bronx. Rankine also founded the open letter project "Race and the Creative Imagination" to create a space for individuals to share conversations about race in open and honest terms, and she co-produces with John Lucas the video series "The Situation," which brings language to images of national and international contemporary culture.
Rankine co-edited the anthology American Women Poets in the 21st Century: Where Lyric Meets Language, and her work is included in several anthologies, including Great American Prose Poems: From Poe to the Present, Best American Poetry 2001, Giant Step: African American Writing at the Crossroads of the Century, and The Garden Thrives: Twentieth Century African-American Poetry. Her work has been published in numerous journals, including Boston Review, TriQuarterly, and The Poetry Project Newsletter.
She lives in California and is the Henry G. Lee Professor of English at Pomona College.
This event is sponsored by Goucher's Isabelle Kellogg Thomas Lectureship in English, the Kratz Center for Creative Writing, and the Peace Studies Program.