Goucher Maintains A- Bond Credit Rating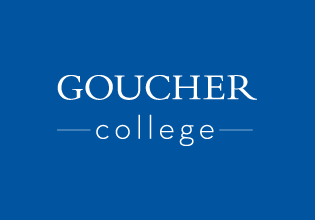 The credit rating agency Standard & Poors has reaffirmed Goucher College's A- bond rating, with a "stable outlook."
S&P's credit ratings range from a high of AAA to D. An A rating signifies an institution that has strong capacity to meet financial commitments, but that is somewhat susceptible to adverse economic conditions and changes in circumstances. Ratings from AA to CCC also may be modified by the addition of a plus or minus sign to show relative standing within the major rating categories.
Goucher's A- bond rating reflects the college's good financial resources relative to operations and debt, supported by a large endowment. Goucher's positive operating results and fundraising ability also support the rating. Limited demand flexibility, competition for undergraduates, fluctuations in graduate enrollments, and an above-average debt burden offset the credit strengths.
"This is a considerable accomplishment achieved under current difficult economic circumstances, especially in the context of recent downgrades or changes in outlook by Moody's of the ratings of other well-regarded liberal arts colleges, including Oberlin, Haverford, and Wellesley. This should be interpreted as a vote of confidence in the financial performance and general management of the college," said Goucher President Sanford J. Ungar.
Specifically, this rating reflects S&P's assessment of the college's:
Good financial resources for the rating on Maryland Health & Higher Educational Facilities Authority's series 2012A revenue bonds;
Large endowment with a market value of $197 million as of June 30, 2013;
Positive operating performance on a generally accepted accounting principles; and
Fundraising success with a recent campaign that exceeded the $100 million goal.
This latest bond rating follows an extensive presentation to S&P analysts by the college's senior staff and Board of Trustees members John Bond and Norma Lynn Fox, as well as considerable follow-up research by the rating agency.