Just Gender Film Screening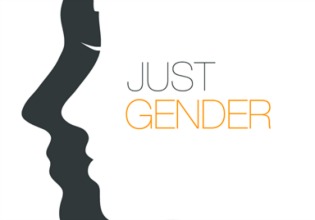 Just Gender, a documentary tackling the little-understood world of transgender people, will be screened at Goucher College on Tuesday, October 15, at 4 p.m. in Buchner Hall of the Alumnae/i House. A roundtable discussion will follow with Cindy and Susan Brittain, both featured in the film; Daniel Norvell, a counselor at Brandywine Counseling & Community Services; and Dr. Jody Schmidt, a genito-pelvic physical therapist in Baltimore.
This event is free and open to the public, and no tickets are required.
The film explains the diversity of people under the broad umbrella of transgender—cross dressers, gender questioning, gender nonconforming, genderqueer, and transsexuals—through archival materials and interviews with transgendered people, their family and friends, health care experts, and others who have worked with the transgender community.
For additional information, contact Robert Beachy, department chair and associate professor of history, at rbeachy@goucher.edu, or Uta Larkey, associate professor of German, at ularkey@goucher.edu.
Sponsored by the departments of History and Historic Preservation, and Modern Languages (German); PRISM; the Office of the Chaplain; the Women, Gender, and Sexuality Studies Program; and the Laura Graham Cooper Lecture Fund.