Next Steps in Goucher's Presidential Search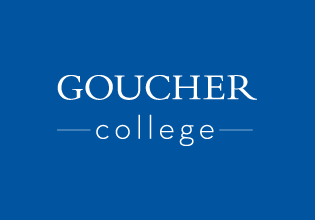 Reactions have been tinged with sadness following Sanford J. Ungar's announcement at the end of last month that he will be stepping down as Goucher's president in June 2014. Community members say they will be sorry to see the end of Ungar's thirteen-year tenure at the college, but they also share their confidence that his leadership has helped strengthen Goucher's academic program, its ties to the community, and its reputation as a leader in higher education both nationally and internationally.
Fortunately, Ungar will leave Goucher in a very strong position to confront the political, financial, and curricular challenges that American higher education is facing, and whoever is selected to replace him will have very high expectations to meet, indeed.
Goucher's Board of Trustees and other community members are confident that the college will succeed in fulfilling its search for its eleventh president with a candidate who has the experience and perspective to enhance Goucher's excellence and burnish its stellar image.
To begin the process, the college is establishing a search committee, headed by Florence Beck Kurdle '61, former chair and current member of the Board of Trustees. The search committee — which will include members of the Board of Trustees, faculty, staff, student body, and alumnae/i — will define and execute the processes for the search. These steps include identification of an outside firm to assist the search committee and development of an institutional profile and description of the position.
Input from community members and other key constituencies will be solicited and valued during the search process. Candidates will initially be vetted and finalists selected through a closed confidential process, after which community members will be invited to open interviews with the finalists, so they can provide additional feedback to the search committee. The committee will make its recommendation to the Board of Trustees, which ultimately will vote to approve the college's next leader. The goal is for the new president to be in place by July 2014.
We are fortunate in having Ungar's continued leadership during this next year. There will be many opportunities to celebrate his success as Goucher's president. Please stay tuned in the months ahead as preparations are made to honor Ungar and to wish him well in his new endeavors — which will continue to include Goucher College.