Spring 2013 Environmental Events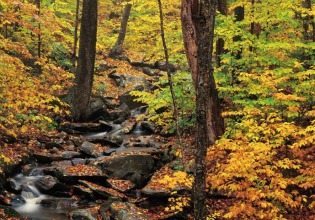 Goucher College continues to demonstrate its support of environmental sustainability with this series of educational and co-curricular activities:
The Cove Film Screening
Tuesday, February 26
Kelley Lecture Hall, 7:30 p.m.
This consciousness-raising documentary is a clandestine video record of a brutal dolphin hunt that takes place regularly in a secluded cove in Japan. Thousands of dolphins are trapped — some to be sold to dolphinariums, but most to be killed for food. This event is co-sponsored by GESAC and Bon Appétit and includes a dessert reception following the screening. For free tickets, visit here.
Mellon Visiting Scholar: Alison Hope Alkon
Thursday, March 7
6 p.m., Batza Room
Alison Hope Alkon — a professor of sociology at University of the Pacific who researches and teaches on food systems, inequalities, and environmental justice — will give a talk about food justice. Alkon is author of the recently published book Black, White, and Green: Farmers Markets, Race, and the Green Economy and co-editor of Cultivating Food Justice: Race, Class, and Sustainability. The evening is sponsored by the Environmental Studies Department and will include a book signing and reception. The talk is free and open to the public and does not require tickets.
Clean Stream
Saturday, April 6
11 a.m., Outside the SRC
Help the Green House clean up Goucher's beautiful stream. Meet outside the SRC for free bagels and coffee before heading down to the stream near the stables. Wear appropriate clothing. (Rain date: April 27.)
"Unscientific America: How Scientific Illiteracy Threatens Our Future"
Wednesday, April 17
7:30 p.m., Kelley Lecture Hall
Chris Mooney—senior correspondent for The American Prospect magazine and author of The Republican War on Science—will give this talk. A question-and-answer session and book signing will follow.
Mellon Visiting Scholar: Matthew Nisbet
Thursday, April 18
7 p.m., Buchner Hall
Matthew Nisbet, associate professor of communication and co-director of the Center for Social Media at American University, will give a talk titled "Engaging the Public and Decision Makers on Climate Change." Nisbet's research investigates the role of media and communication in policymaking and public affairs, focusing on debates over science, the environment, and public health. The evening is sponsored by the Environmental Studies Department and is free and open to the public and does not require tickets.
Sustainable Beer and Wine Night
Friday, April 19
6:30-8:30 p.m., Pearlstone Patio
Goucher faculty, staff, and students (21 and older) are invited to enjoy locally produced wine and beer from the Greater Baltimore region. (Rain location: the Gopher Hole.)
Earth Day Celebration
Saturday, April 20
1-5 p.m., Residential Quad
Goucher is offering a variety of events in honor of the 43rd anniversary of Earth Day, which is celebrated worldwide to inspire awareness of and appreciation for the environment. (Rain location: Pearlstone.)
Low Carbon Diet Day
Tuesday, April 23
Lunchtime, Stimson and Heubeck dining halls
The college's dining facilities will serve foods that help illustrate key principles of how food production and consumption can help reduce climate change.
The Beehive Design Collective
Sunday, April 28
4 p.m., Buchner Hall
The Beehive Collective, an artist and activist group from Maine, will present an interactive lecture titled "The True Cost Of Coal." This presentation is done through large-scale murals and art, and much of the art will be for sale.
For more information, visit www.goucher.edu/green.