'A Medical Journey From a Small Island to a Big City'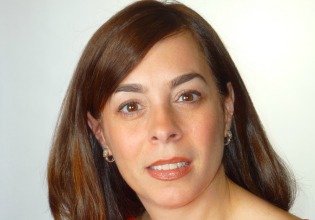 Dr. Annette Perez-Delboy '91, assistant clinical professor, maternal-fetal medicine and director, labor and delivery and maternal-fetal medicine operations at Columbia University Medical Center, will give the eighth annual Myra Berman Kurtz '66 Seminar presentation at Goucher College on Tuesday, April 23, at 7:30 p.m. in the Batza Room of the Athenaeum.
Her seminar, titled "A Medical Journey From a Small Island to a Big City," will trace her inspirational career as an ob/gyn from attending the Universidad Central del Caribe School of Medicine in Bayamon, Puerto Rico, to working at a world-class medical center in New York City. She also will discuss her expertise in many prenatal diagnosis procedures and her passion for working with diverse populations.
This event is free and open to the public, but tickets must be reserved at www.goucher.edu/tickets or by calling 410-337-6333.
Perez-Delboy has expertise in many prenatal diagnosis procedures, such as amniocentesis, fetal reduction, and fetal blood transfusions with a particular focus on ultrasound. She has also been involved in a wide range of research projects on various subjects, most notably recurrent pregnancy loss, preterm deliveries, cervical insufficiencies and cervical cerclages. One of her recent accomplishments is becoming one of the few physicians with the ability to perform an abdominal cerclage with the DaVinci Robot.
She is a member of the Fellow American College of Ob/Gyn, Society of Maternal-Fetal Medicine, American Institute of Ultrasound in Medicine, New York Obstetric Society, American College of Physician Executives, and Association of Maternal Fetal Medicine Management.
Perez-Delboy is enrolled in an executive MBA program, which will allow her to gain more understanding of the business aspect of medicine and improve her managerial skills.
The Kurtz Seminar series was endowed by the late Myra Berman Kurtz '66 and her husband, Dr. Stuart Kurtz, to present speakers at Goucher College who will inspire undergraduate students to pursue careers in a variety of fields. The programs are presented under the auspices of the Roxana Cannon Arsht '35 Center for Ethics and Leadership.