VP Trishana Bowden advances Goucher's mission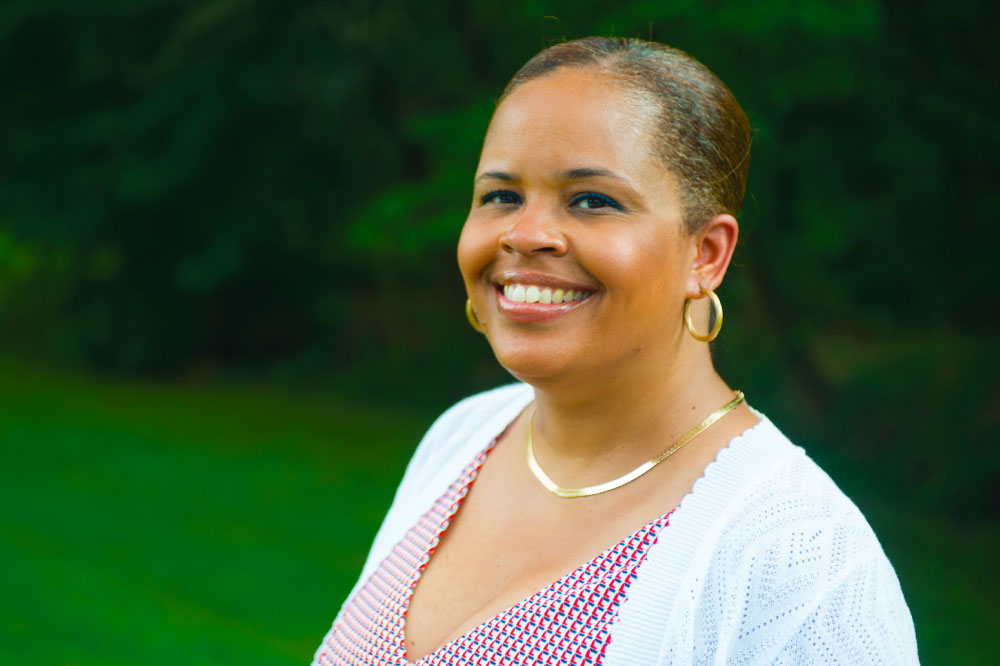 When Trishana E. Bowden arrived in July to serve as Goucher's new vice president for advancement, she came with an impressive 20-year track record of fundraising and development.
"I am excited about the opportunity to engage at an institution that I have really admired," says Bowden. "The tradition of alumnae and alumni from Goucher is of leaders in the community who give back on every level. That is not only exciting to me, it's inspiring to me."
Already she is proving to be a key part of the team supporting Goucher's future growth. Bowden oversees Goucher's alumnae/i, parent, annual gift, major gift, and foundation programs. She also works in partnership across the campus, especially with the Board of Trustees' Development and Alumnae/i Affairs Committee to promote a culture of philanthropy at Goucher.
"Obviously, we need to raise money. But we also need to engage our alums and donors in a way that they feel is rewarding," Bowden says. "We need to demonstrate what their contributions—both of time and talent—do and the impact they have on our community."
She is also working collaboratively with the President's Office to create a strategic, data-driven advancement plan to strengthen the Goucher community and cultivate new relationships to support the college's growth.
"Another of my goals is to help the president realize his vision for this campus moving forward and to make sure our alumni can really feel connected to that vision and feel that they are part of it," she adds. "Being able to facilitate that is a privilege."
Bowden came to Goucher from the University of Maryland Francis King Carey School of Law, where she was the associate dean for external relations, overseeing all development, alumni relations, academic special events, and communications. Before that, she had been associate dean for institutional advancement at American University Washington College of Law. Throughout her career, she has worked to secure donations, improve alumni relations, and help institutions meet fundraising goals.
A Towson University graduate, Bowden has co-chaired the American Bar Association's Law School Development Conference and chaired the development section of the Association of American Law Schools' Section on Institutional Advancement. She has also been a presenter and panelist on advancement at several professional conferences.
Bowden lives in nearby Rosedale with her sons Eric, 19, now a sophomore at Goucher, and Nigel, 15, an avid lacrosse player like his brother, and her husband, Scottie, an assistant principal at Archbishop Curley High School in Baltimore.