Sheila K. Sachs '61, Esq.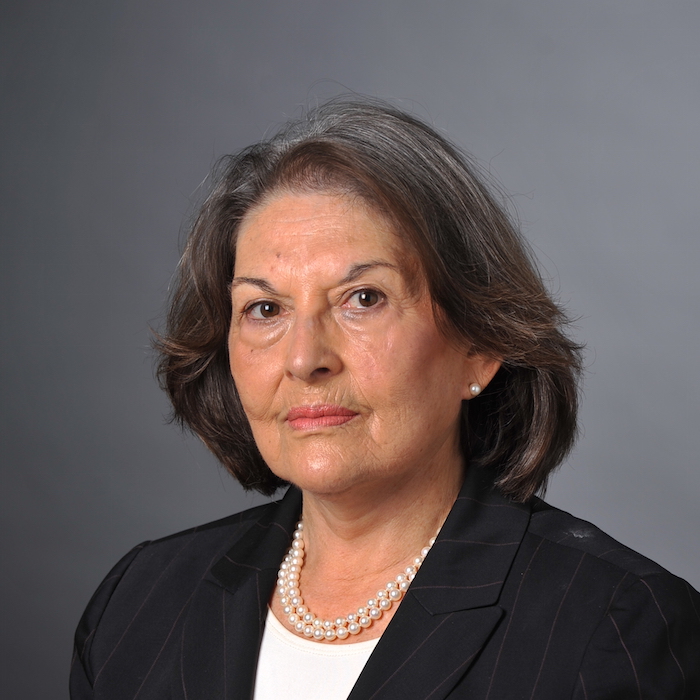 Sheila K. Sachs '61, Esq. didn't set out to be a pioneer, but more than once in her career she has found herself on the cusp of change.
In 1961, when she entered the University of Maryland School of Law, she was the only woman in her class of about 100. In 1977, when she joined Gordon, Feinblatt, Rothman, Hoffberger, & Hollander, one of Baltimore's largest law firms, she launched its family law practice at time when family law in Maryland was undergoing great change. And a decade later, when she became president of the Bar Association of Baltimore City, she was the first woman to step into the role in the organization's 107-year history.
"I really never thought about it in these terms. When I went to law school, it didn't occur to me that for most of my three years, I would be the only woman in my class. I obviously knew it, but I didn't think about it," says Sachs, who is a partner at Gordon Feinblatt LLC and served on Goucher's Board of Trustees from 1984-93.
In the practice of family law, a field more frequently known for acrimony than benevolence, Sachs is renowned for her thoroughness, reasonableness, and compassion. As one colleague told The Baltimore Sun in 1987: "She is a practical person with excellent judgment and insight, and I think she's very humane."
A member of the Maryland Collaborative Law Association, Sachs has been recognized since 1995 as one of the Best Lawyers in America in family law, family law mediation, collaborative law, mediation, and arbitration. For 2016, she is listed by Best Lawyers, the oldest peer- reviewed legal publication, for family mediation as Baltimore's "Best Lawyer of the Year." Two years earlier, she was named by the same publication as one of the Baltimore-Washington area's "Best Lawyers in Collaborative Law: Family Law." Additionally, in 2015, she was named one of the Top 10 "super lawyers" by Super Lawyers Maryland and is listed as one of Maryland's Top 100 Women by The Daily Record.
Most recently, Sachs was 2015 recipient of the Rita C. Davidson Award, the Women's Bar Association of Maryland's highest honor, joining a list of women that includes Supreme Court Justice Ruth Bader Ginsburg, Marion Wright Edelman, Supreme Court Justice Sandra Day O'Connor, and Ellen Lipton Hollander '71.
Sachs grew up in Queens, NY, and her father and mother expected her to get an education and have a profession. But as a sophomore at Vassar College, she met the man who would become her husband: Stephen H. Sachs, who later also would become U.S. Attorney for Maryland and Attorney General of Maryland. A Yale Law School student, he was about to move to Washington, D.C., for a clerkship. Sachs agreed to marry him—if she could graduate from Goucher.
As a newlywed, Sachs asked so many questions about her husband's work as a law clerk that he finally suggested she go to law school. She earned her law degree in 1964 and, one year later, passed the board—10 days before she had the first of the couple's two children.
During the 1970s, she worked as an associate for Royston, Mueller & McClean and immersed herself in home life and community work. She served as the president of the Mount Washington Improvement Association followed by a successful battle for the establishment of Falstaff Middle School, the city's first middle school. After this, she served on a Baltimore City School Desegregation Task Force. In 1974, she was appointed to the Baltimore City School Board by then-Mayor Donald Schaefer. During her tenure, the board oversaw the conversion of many city junior high schools.
Now, after 35 years as a partner at Gordon Feinblatt LLC, Sachs says the greatest challenge in her professional life has been juggling family and career. "There were times when I felt a little discouraged," she says, "but for reasons related to balancing family life, child- rearing, and an intensive professional career. Guess what? These are the same issues that women are juggling today."