Ron Antlitz, M.A.T. '99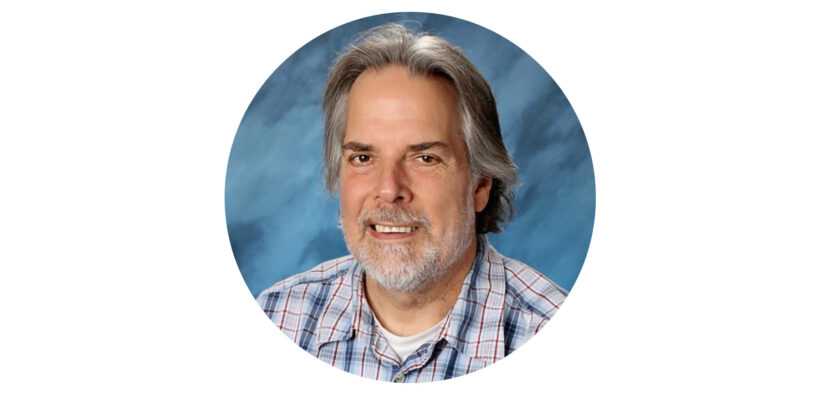 A teacher with a vision for how much more could be possible
By Lillian Snortland
In September 2022, Ron Antlitz, M.A.T. '99, a special education instructor at Alder Creek Middle School, was shocked when the purpose of a schoolwide assembly was revealed: Clackamas Education Service District had named him the 2023 Oregon Teacher of the Year Regional Winner. The award also makes him one of 16 teachers considered for the State of Oregon Teacher of the Year.
The surprise was a near-miss, Antlitz admitted. He had planned on staying behind with some of his anxious students rather than attending the assembly. He makes these sorts of choices every day, a testament to the personalized attention he brings to his teaching responsibilities.
Antlitz has spent 26 years of a 27-year-long career working with students whose disabilities manifest in social, emotional, and behavioral struggles. He describes their transitional learning center (or TLC) program as going far beyond the classroom, like using trauma-informed and restorative justice practices "to meet the needs of students and their families on issues like food scarcity, connecting with mental health providers, parenting support, financial support, and grief issues."
While pursuing a master of arts in teaching (M.A.T.) from Goucher, Antlitz was a maverick of sorts; the M.A.T. program was in its infancy nationwide. As a result, he was the only person in the state of Maryland to graduate with a master's degree with certification specifically for special education at the secondary level. He says, "I wanted to teach middle and high school students with emotional disabilities. So, I wanted every bit of my education to prepare me to do this kind of teaching. I guess I knew myself pretty well, because here I am 27 years later doing the same thing." At Goucher, he remembers professors like Dr. Phyllis Sunshine, who encouraged thinking outside the box and supported him on his path toward special education.
After graduation, Antlitz found himself exceptionally prepared thanks to Goucher's provision of M.A.T. internships, in addition to the other curriculum of master of education program. "Any teacher would be foolish to pursue an education anywhere else. The professors I had at Goucher are the best I have ever encountered," Antlitz says.
More than 20 years later, Antlitz is still grateful for the tremendous impact that Goucher's teaching program had on his career skillset and personal growth. He hopes that education's power to transform lives at every age will soon be recognized. "Teaching is one of the most underutilized, understaffed, and underfunded professions in the United States," says Antlitz. "Funded correctly, schools could be a place where society is transformed, and many of the societal problems facing us are changed one person and family at a time. Can you imagine the explosion in learning and quality of life that would take place?" Antlitz practices this philosophy year-round, making lasting change a reality for society, beginning with his classroom's many services.
It's clear that Oregon honored Antlitz, among the 34,000 teachers in that state alone, for his tireless dedication to underserved learners and his programmatic drive toward better outcomes for students, teachers, and even the world.