Record-high class expected in Fall 2016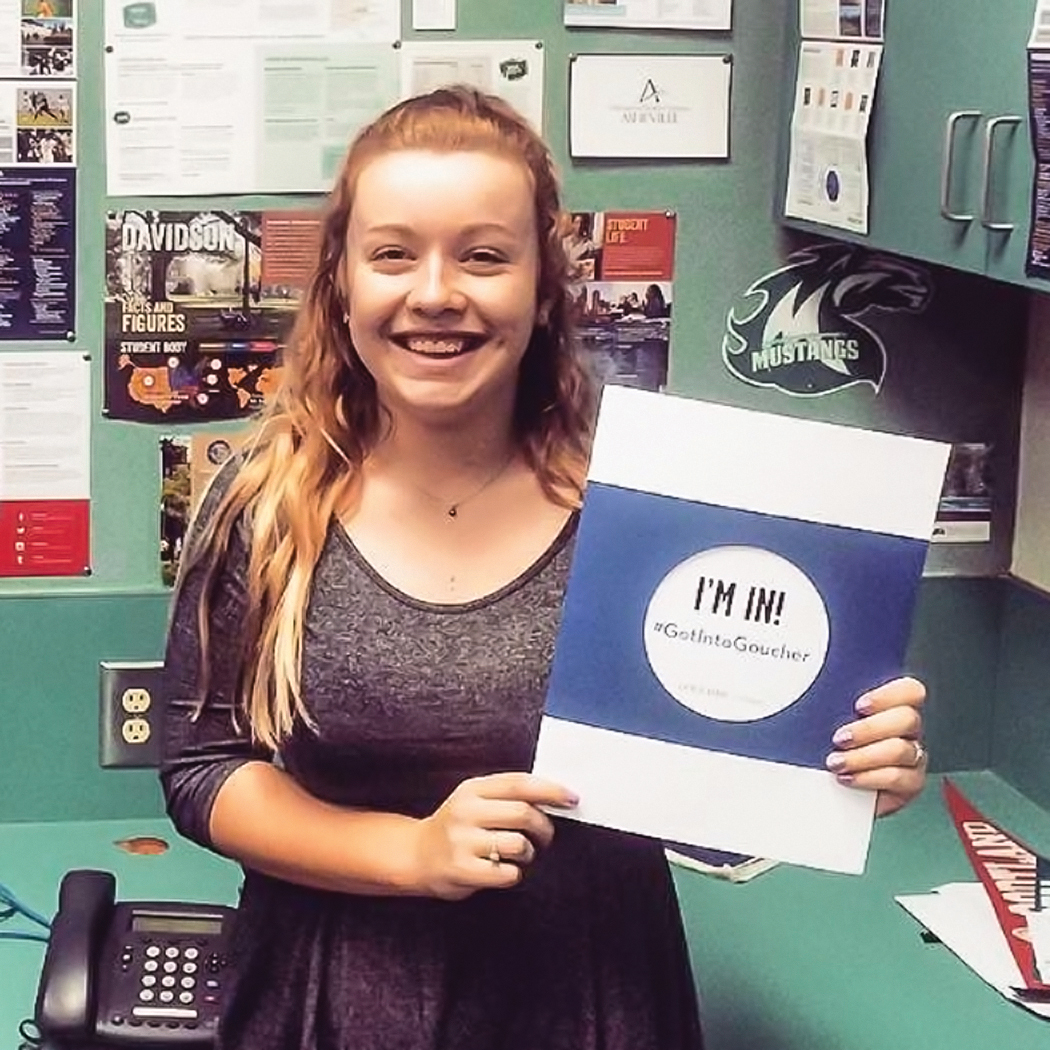 Goucher's message about preparing college graduates for the jobs of the future seems to be resonating. As of May 18, the college had received a record number of deposits—70 more than the previous year at this time—and was on track for the Class of 2020 to be one the largest in its history.
"We're looking forward to welcoming these students to our campus community," said Dr. Marty Sweidel, the senior vice president who oversees enrollment management. He cautioned that some students may change their minds over the summer, but said preliminary indicators were excellent. "We had a record number of high school students visit campus or connect with us at off-campus events. It's exciting to see that so many have chosen to call Goucher home."
As of mid-May, this new class of students comes from 20 countries and 31 states, plus Washington, DC, Puerto Rico, and the U.S. Virgin Islands. There will also be an increased number of African American and Latino students.
The college experimented with new techniques for attracting students this year—investing in advertising for the first time in many years, piloting a text-messaging program, designing a new website, and reimagining our approach to Admitted Students Days. Faculty members, students, and alumnae/i made phone calls to answer questions and to build relationships with admitted students.
"The entire community worked very hard during this recruiting cycle," said Corky Surbeck, director of admissions. "A big thank you to the alumnae/i, Board of Trustees, faculty, staff, current students, and everyone who helped make this happen."