Q&A with Vince Connelly '98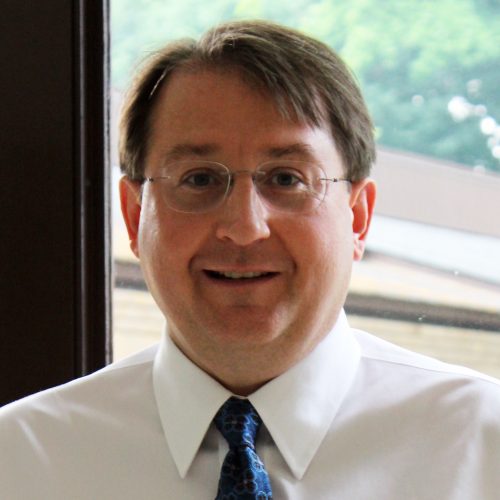 Owner, Connelly & Associates Fundraising, LLC
Briefly describe your career (what you do, where you do it, why you do it).
I have been a fundraiser for nonprofit organizations since I was 21. After working as a fundraiser for a nonprofit environmental group for 9 years, I came to Goucher to complete my degree. While attending Goucher full-time, I also worked in the advancement office full-time as Goucher's director of class giving & phonathons. After graduating from Goucher, I worked for two national fundraising consulting firms until I started my own fundraising consulting firm. Connelly & Assoc. Fundraising offers capital campaigns, capital campaign feasibility & planning studies, fundraising staff search, and development/fundraising audits throughout Maryland for a variety of nonprofit organizations. My clients have included: Catholic Relief Services, The Ulman Cancer Fund for Young Adults, Saint Agnes Hospital, The Maryland Science Center, Archbishop Curley High School, MedStar Harbor Hospital, and Gilman School. I am very fortunate to have found a career that offers me the opportunity to work with wonderful people and make a difference, and I am grateful to Goucher for helping to make it happen.
What has been your biggest professional accomplishment?
Being asked to join the board of directors of one of my former clients after I completed work with them – MedStar Harbor Hospital.
What has been your biggest personal accomplishment?
Starting my own fundraising consulting business in 2004 – Connelly & Assoc. Fundraising, LLC
How did Goucher prepare you for your career?
Goucher gave me the opportunity to work full-time in the Goucher advancement office while I was completing my degree and preparing to continue my career in fundraising after graduation. Although my needs were not "typical," Goucher understood my fairly unique situation, and did a great job helping to prepare me for a rewarding career after graduation. The late Dean Bob Welch, Professor Jean Baker (my advisor), and Debbie Culbertson and her team from the graduate and continuing studies program were especially helpful.
What is your most vivid Goucher memory?
I still have very fond memories of my student phonathon callers – they were great!
How do you stay connected to the college?
I invite the Goucher advancement staff and college leadership to attend a variety of events and programs as my guests. I also mentor recent Goucher graduates and assist them with their quest for work in the nonprofit sector. Most recently I attended the Goucher College Business Circle with Goucher President José Bowen, and I was very pleased to invite a number of my business connections to join us.