Q&A: Lisa Stromberg '83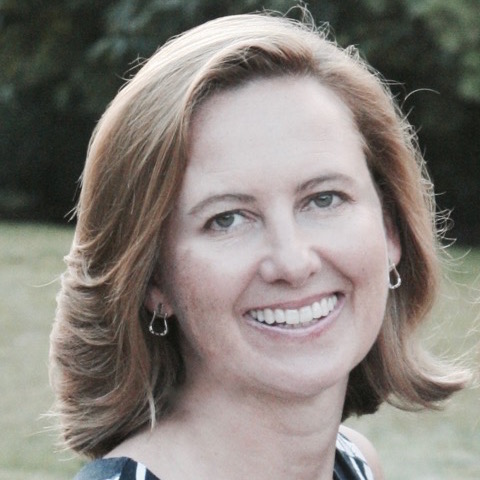 Briefly describe your career (what you do, where you do it, why you do it).
I went directly into education upon graduation from Goucher. I taught French and Spanish at the Middle and High School levels in Maryland and New Hampshire (while my husband Bill was attending graduate school) in both public and private schools. I selected and coordinated new foreign language curricula at two schools. I participated and chaperoned a 3 week French exchange program between Gilman School and a local school in Nancy, including stops in Paris and Strasbourg. I completed my Masters degree in education while working full time, at Loyola University Maryland.
I was fortunate enough to be able to choose to be a full time parent when our children arrived, Lee in 1990, Andrew in 1993, and Grace in 1997. I became an active volunteer at the Cathedral of Mary Our Queen church and school where our children attended Kindergarten through Grade 5.
I served in many roles including as a member on the School Board and most recently on the Search Committee for a new principal. Bill and I believe in the transformational power of education and established the The Bill and Lisa Stromberg Endowment for Tuition Assistance at Cathedral School in order to help more families have access to a high quality program. I currently serve as a Trustee, chair of the Advancement Committee and support scholarships at two local schools: Notre Dame Preparatory School in Towson and the Mother Seton Academy in Baltimore City.
As you can see, ensuring access to a strong education at all levels is a priority for me!
What do you consider your biggest professional and personal accomplishments?
As a classroom teacher it was a joy to witness the spark of learning a new language and culture, and the growth and development of my students. Researching and implementing new curricula. Classroom management. Meeting and working with families of my students. Together with Bill raising 3 active children while maintaining a happy home and having the ability to be attuned to their developmental ages, stages,and needs from infancy, to preschool, to elementary through high school, college and even graduate school! Our son Lee graduated from Georgetown University in 2013 works in Private Equity in NYC and is considering Business School. Andrew (Georgetown University 2015) is a second year Medical School student at Georgetown, and our daughter Grace is a sophomore at Dickinson College majoring in Environmental Science and is a member of the Volleyball Team and the Liberty Cap Society (Tour Guides).
How did Goucher prepare you for your career?
At Goucher I learned:
1. critical thinking
2. openness to new ideas
3. thoughtful and reflective approaches to life's challenges
4. to be a lifelong learner.
What is your most vivid Goucher memory?
Vivid memories include:
1. Hot Steel concert/party in September at the College Center Courtyard, our first party with boys invited! This is where I met my husband in 1979.
2. Wonderful performances in Kraushaar including student dance, professional musicians (Dizzy Gillespie!), many guest speakers, and our graduation May 29, 1983 due to rain.
3. Self scheduled final exams conducted fully on the honor system
4. the first GIG, spring 1980, a big surprise!
5. Introduction of the Goucher Gopher "Go-pher-it Goucher!"
5. Dedicated and caring professors
How do you stay connected to the college?
I have stayed connected to Goucher by serving on the First Decade Committee, the Alumnae/i Nominating Committee, and as a Class Fund Manager. I have been a student at the Pilates Center for the past 15 years and have enjoyed visiting campus several times each week!