Q&A with Melinda Burdette '72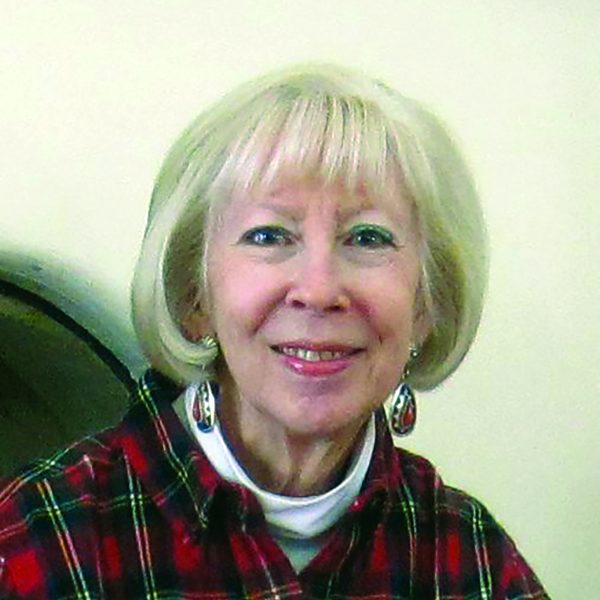 Goucher Trustee
Briefly describe your career.
Institutional advancement has been my vocation and avocation for 40 years. In 1975, while I was pursuing a Master's degree in Art History at the University of Maryland, I was offered a part-time position as the Alumni Secretary assisting the Alumni Director at my alma mater, Friends School of Baltimore. This introduction to advancement evolved over 12 years to include prospect research, fundraising, publications, and public relations. I found that I enjoyed the relationship building and communications components of keeping people connected to something that had great value and meaning in their lives. Friends was a great training ground for what became my unexpected lifelong career.
In 1987 I left Friends to become Director of Annual Giving at Goucher. I added a few zeros to the goal I was responsible for: $600,000 instead of $60,000. The big challenge was to rekindle alumnae participation which had precipitously fallen in the wake of the 1986 coeducation decision from the 100th Anniversary record of 49.9% set in 1985. With the dedicated efforts of over 400 Class Fund Managers and Agents and an energetic Alumnae/i Fund Committee, we were able to restore participation to a healthy level above 40% and maintain the loyalty and support base essential for the success of capital campaigns and planned giving efforts.
After 10 years at Goucher, I was ready for a fresh challenge. Roland Park Place, a continuing care retirement community, offered me the opportunity to establish its first development department and incorporate the various facets of my advancement experience. The bonus was that many Roland Park Place residents and their family members had ties to Friends School and Goucher College as alumnae/i or parents of alumnae/i.
My final career move was not an intentional one. In 2003, a year after moving to Cortez, Colorado for a lifestyle change with no immediate plans to continue working, I took a job as Assistant to the President and CEO of Crow Canyon Archaeological Center. I happily discovered that this small non-profit organization, dependent on philanthropy for its survival and growth, could benefit from my experience. After a few years I was promoted to Vice President of Advancement. In 2015, I retired to devote more time to my activities as a member of Goucher's Board of Trustees.
Working in the world of institutional advancement has been rewarding since day one. My career has afforded me unlimited opportunities to be creative, to live in a world of possibilities, to inspire others to take care of the organizations that they care about, to be a catalyst for change and transformation, to nurture relationships that span generations, and to appreciate the spirit of generosity and giving back in all its forms.
What has been your biggest professional accomplishment?
Looking back, I've had a penchant for innovation and projects with many moving parts that invariably take on a life of their own! One brainchild I'm proud of was The Goucher Institute for Personal Finance, a day of seminars and workshops for the community organized by 50 alumnae volunteers. Financial literacy at every stage of life is so important to navigate decisions that can have long-term consequences, and it made lots of sense for the AAGC to sponsor an educational program that tapped the expertise of alums as presenters. Another gratifying accomplishment was coordinating Friends School's Bicentennial celebrations in 1984. We created a lot of good will and visibility through the public outreach we achieved that included a concert at Meyerhoff Symphony Hall and an exhibit on the school's history at City Hall.
What has been your biggest personal accomplishment?
My personal and professional life is intertwined with Friends School and Goucher College being a large part of my identity as a person. I don't have siblings or children, so Friends and Goucher have come to feel like my family. The time I have spent on staff and as a volunteer has afforded me friendships and personal growth opportunities that I will always treasure. And, I like to think that what I am able to contribute to my alma maters is helping current and future generations of students become productive, caring and compassionate members of society. It's the personal legacy to which I aspire!
How did Goucher prepare you for your career?
Thanks to Goucher's outstanding faculty and its rigorous academic program, I gained confidence in my abilities to think critically, conduct thorough research, make a case and defend a hypothesis, and write well. I graduated with a belief that I could accomplish whatever I set out to do. Goucher elevated my sense of worth, potential, and equality as a woman. It's helpful to be worldly and conversant when you are representing an institution, and to be able to draw out what interests and matters to people as you develop their relationship with the institution. Goucher's liberal arts curriculum instilled a love of lifelong learning that has made my career in advancement—and getting to know people—feel much more like fun than work!
What is your most vivid Goucher memory?
Actually it goes back to my childhood, before I was a Goucher student. For many years my mother, "Tillie" Gelstharp Burdette '39, brought me to the Goucher Country Fair, held the first Saturday in May. Booths were spread out on the lawn behind Mary Fisher for White Elephants, books, and potted plants. Crab cakes and lemons with peppermint sticks were available on the patio. Clowns with balloons roamed. You could buy cotton candy, toss bean bags for prizes, and ride in a fire engine. It's no wonder that when it came time for me to choose a college, Goucher was at the top of the list.
How do you stay connected to the college?
My mother, of course, was a big influence before I began working at Goucher, But I also have to credit the devotion of alumnae volunteers who became my role models when I was Director of Annual Giving. These amazing women (too many to name here) from the classes of the 1920's through the 1990's continue to inspire me. When I moved to the remote southwestern corner of Colorado, I was concerned that my opportunities to volunteer would be cut off. This proved not to be true, however, and a term on the AACG Board of Directors progressed to a term as Alumna Trustee and then election to the Board of Trustees. I feel extraordinarily fortunate and blessed to serve as a champion for Goucher as the college moves forward in these challenging times for higher education.