President Bowen receives national honor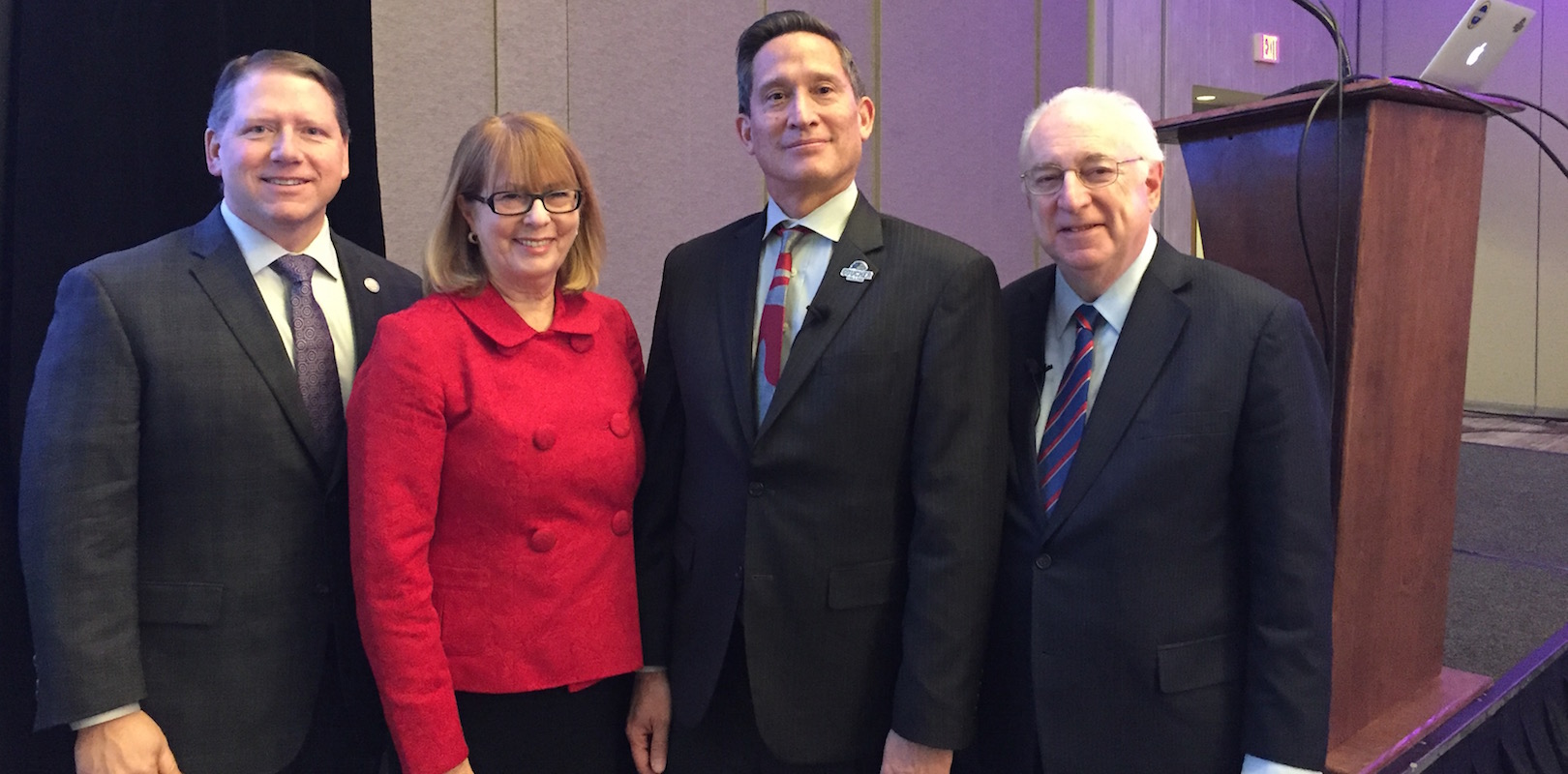 By Tara De Souza
On January 25, Goucher College President José Antonio Bowen received the Ernest L. Boyer award from the New American Colleges & Universities (NAC&U) at the Association of American Colleges & Universities 2018 annual meeting. The national award honors those who are making a significant contribution to American higher education.
"Just as Ernest Boyer influenced how we think about undergraduate education, Dr. José Bowen's assertion that faculty's role in the classroom can be improved by leveraging technology outside of the classroom is an idea that not only improves student learning outcomes but enables colleges and universities to stay relevant in a rapidly changing society," said Nancy Hensel, president, NAC&U.
President Bowen was presented the award by Wagner College President Richard Guarasci in front of a crowd of more than 150 educators from around the United States. After accepting the award, he delivered a lecture titled "Nudges, the Learning Economy, and a New 3Rs: Redesigning for Student Relationships, Resilience, and Reflection."
"I am so honored and a bit stunned to receive the Boyer award for contributions to higher education," said President Bowen. "I am very proud of the work we have done collectively here at Goucher and hope the entire community takes pride in this award, which really represents our many innovations in admissions, curriculum, community, and especially in staying focused on a liberal arts education that helps students learn to change."
More than 70 trustees, alumnae/i, faculty, and friends attended a reception in Washington, DC, to mark the occasion with the Goucher community.
The Boyer award recognizes President Bowen's work as an advocate for the liberal arts and his innovative teaching methods, which include the 3Rs that emphasize the importance of students building relationships, learning resilience, and reflecting on experiences. Under his leadership, Goucher also created an integrative new curriculum that concentrates on complex problem solving across disciplines and with diverse groups to encourage lifelong learning.
In celebration of his achievement, President Bowen will also be recognized by the Maryland House of Delegates on February 28 at the State House. House Speaker Michael E. Busch will present the recognition to President Bowen on the floor of the House of Delegates during session.