Paying scholarship support forward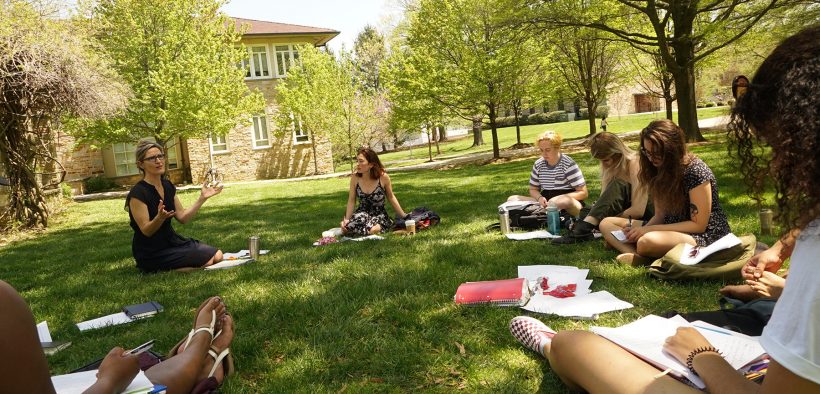 By Jacob deNobel
When Isabel Srour received a $100,000 merit scholarship to attend Goucher College, her parents, Jeanne Grillo and Robert Srour, decided they wanted to pay that generosity forward upon her graduation.
Established last year, the Isabel Srour '21 Endowed Scholarship Fund will provide financial aid to students currently enrolled in undergraduate programs at Goucher College, with a preference given to students with a demonstrated interest in music.
"Isabel loves Goucher, and we wanted to make sure that what she was given was passed along so other students could benefit from the great educational programs here," Grillo says.
Grillo said her daughter's time at Goucher was marked by challenges, including the COVID-19 pandemic. However, her daughter's resilience held firm, and she graduated in four years. Isabel is currently working and applying to graduate schools to study archeology.
Impressed with Goucher's work with first-generation students, Grillo says she hopes this gift will allow students who may otherwise not have the opportunity to attend a small, liberal arts college to thrive.
"Everyone benefits from an undergraduate education," Grillo says. "There's so much support at Goucher that it will change a person's life to go here."