Paula Mahone '80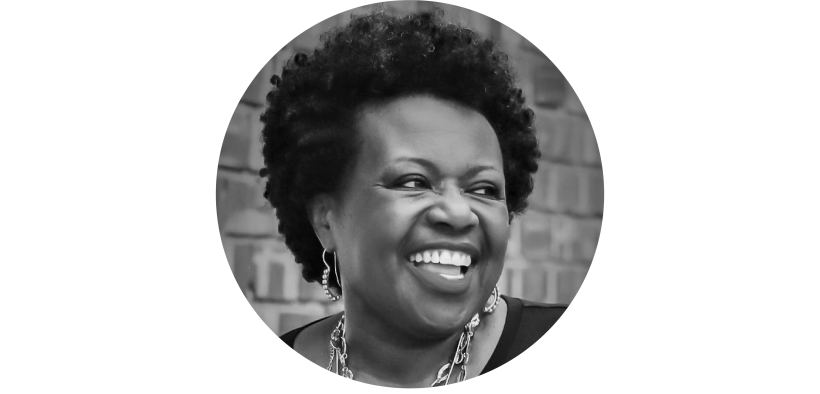 The 2021 Marguerite Barland '60 Merit Award winner was honored virtually at Goucher's 15th annual Jewell Robinson Dinner in February.
By Natalie Eastwood
Paula Mahone '80, now retired, was a perinatologist, a doctor specializing in high-risk pregnancy. Early in her career, before the on-call hours became too much, Mahone also delivered her high-risk patients' babies.
Throughout her career, she has worked to counter one of the problems in U.S. medicine—that pregnancy is often viewed as a disease, Mahone says. Often, doctors don't listen to their patients or allow women to play a leading role in their pregnancy and birth experiences; they insist on unnecessary medical protocols that don't improve outcomes.
To address this, Mahone instilled some of the philosophies used by midwives into her practice, something many of her peers admonished her for. "It was almost as if because my partner and I were women, and maybe even Black, that our peers thought we weren't doing high-risk medicine, that we just do homespun, pat you on the back, tell you that you're loved kind of medicine," Mahone says. "One doctor told me, 'You just make patients feel good.' That's a great thing to say, but there is medicine involved here."
Her special clinical interests included preconceptual counseling and prevention of premature births. In 1997, patient Bobbi McCaughey walked into Mahone's office at Iowa Health 10 weeks pregnant and with seven heartbeats. Mahone gave her all of her options. McCaughey wanted to have all seven babies, so Mahone started researching. What she found was that the delivery of seven healthy babies had never been done. There were cases of sextuplets, but the outcomes had been poor.
Mahone called doctors who had performed similar deliveries, but no one was able to provide any new information. At 30 and a half weeks, Mahone determined it was time to deliver the babies by Caesarean section. She had a team of eight people in the delivery room, including her partner, and another 40 medical staff from every specialty waiting just outside the operation room to do the post-delivery care. Speed was of utmost importance so that the last baby wasn't without blood supply.
Mahone and her partner became the first to deliver seven healthy babies. The media attention was out of proportion to what they accomplished, which wasn't anything special, Mahone says. They didn't invent lifesaving equipment or a drug. Mahone did what she did for all of her patients—listen with empathy, make a plan, ensure her patient could follow through on what was being asked, and adjust the plan accordingly. She's not being humble, she says, just truthful.
What she did accomplish, Mahone acknowledges, is less tangible.
"The outpouring of love and pride from the Black community was incredible," Mahone says. Around the world, people sent them baby dolls—in sets of seven—and wrote letters. One woman told Mahone in a letter that she saw the press conference, and when two Black women walked out—"she said she was dancing around her living room, screaming," Mahone says. College and high school students wrote to them, too, asking about their stories as Black women in medical school and the professional medical community. Mahone was happy to oblige—and still has so much story left to tell.