New programs offer innovative opportunities for students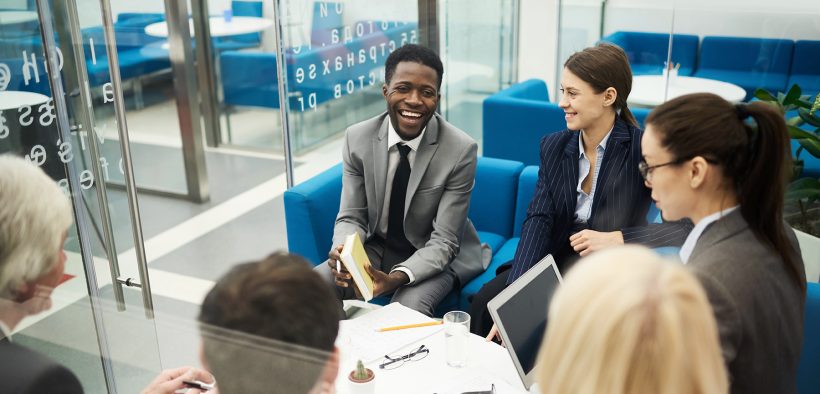 Since Goucher College's beginnings in 1885, its community of learners has embraced the motto emblazed on the college shield, "Prove all things; hold fast that which is good." Over these past 135 years, the college has maintained a tradition of rigorous academics, challenging debates, and experiential learning to enrich each student's education. In 2020, Goucher built on the college's ethos and developed more than a dozen new 4+1 programs, majors, and minors.
"Goucher's curriculum is evolving and will continue to do so to best prepare our students to succeed not only immediately after graduating but also long into the future," says Elaine Meyer-Lee, Goucher's senior vice president and provost.
"Our Goucher Commons Curriculum emphasizes exactly the kinds of interdisciplinary knowledge and skills for solving complex problems that are more critical than ever in this age of automation," she says. "Its focus on global learning, social justice, and innovation builds on timeless Goucher values in ways that are directly applicable to challenges today, such as climate change and racial inequity."
To accelerate a student's career readiness, Goucher offers a variety of 4+1 graduate programs that allow students to pursue multiple degrees of education in a condensed timeframe. These programs strive to provide multidisciplinary, hands-on programs that challenge students and prepare them in their field of work.
Goucher College and Johns Hopkins University recently announced a new collaboration to offer students dual undergraduate and graduate degree programs. The new 4+1 program will include a bachelor's degree from Goucher in any liberal arts major and a master of science degree from Johns Hopkins in business analytics and risk management, information systems, health care management, finance, or marketing.
Taryn Phillips '21 enrolled in the new Goucher and Johns Hopkins dual degree program, she says, "because I loved the idea of being able to take graduate-level classes as a senior at Goucher and that I would be able to get my master's in marketing analytics in a year. It was an opportunity that I didn't want to miss. I'm looking forward to networking with JHU faculty and students within the Baltimore area."
Students may also enroll in a combined undergraduate and graduate 4+1 education program where they will earn a bachelor of arts degree along with either a master of education or master of teaching degree at Goucher. This learning path offers students the opportunity to research education policy issues or receive their teacher certification through Goucher's Welch Center for Graduate and Professional Studies.
In addition to the 4+1 programs in business and education, Goucher also offers students a pathway in science with an agreement with the Lake Erie College of Osteopathic Medicine for students to seamlessly transition to that institution's schools of medicine, dentistry, and pharmacy.
"New majors and minors under development, as well as 4+1 programs, help our students transition into top-notch graduate programs," says Meyer-Lee. "We are bringing our graduate programs into a much deeper conversation with our undergraduate ones to identify synergistic new offerings that can benefit students at both levels."
These new dual degree programs are in addition to eight new undergraduate majors that Goucher has launched over this past year. Each rooted in the liberal arts, the new interdisciplinary majors include education studies, engineering science, French transnational studies, integrative arts studies, integrative data analytics, literary studies, professional and creative writing, and visual and material culture. These new innovative majors, along with the Goucher Commons curriculum, are grounded in complex problem-solving to develop the transferable skills needed across numerous career paths.
In addition to the new majors, Goucher has also launched two new undergraduate minors,  religion and justice and music. The new religion and justice minor examines religion as a human category that cuts across global space and historical time. The interdisciplinary music minor allows students to pursue their musical interests with other undergraduate disciplines.
In Fall 2020, Goucher's enhanced focus on data science was recognized by the Maryland Department of Commerce with a $1 million Maryland E-Nnovation Initiative Fund grant to establish an endowed professorship in the new integrative data analytics program. This investment will help provide Goucher students with the ability to analyze large, robust data sets with an ever-present human and ethical focus, a perspective that Goucher has a unique ability to provide.
"Integrated opportunities to apply learning in real-world settings in the rich greater Baltimore community as well as around the world are increasing through new partnerships," says Meyer-Lee. "We are bringing our many resources to support students' learning together into a kind of wraparound team to help students connect the dots and customize their own best pathway to success at Goucher and beyond."
To learn more about Goucher's new majors and 4+1 programs, visit www.goucher.edu/learn.