New & notable books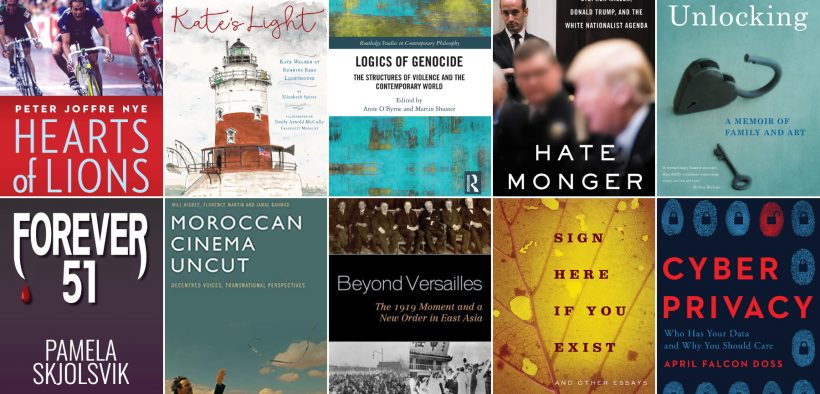 A sampling of books published in the last year by Goucher faculty and alumnae/i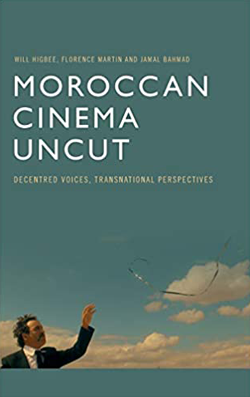 Moroccan Cinema Uncut: Decentred Voices, Transnational Perspectives
Professor of French & Francophone Studies Flo Martin, Will Higbee & Jamal Bahmad
The film industry in Morocco has grown expansively over the last few decades, and yet Moroccan movies are still not well-known outside of the country. This book examines why that is, looking at a holistic picture of filmmakers, cultural politics, international festivals, piracy, digital disruption, education, and activism—while further exploring the state of Moroccan cinema beyond a Western lens.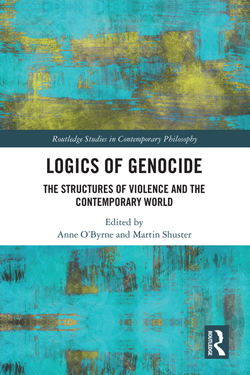 Logics of Genocide: The Structures of Violence and the Contemporary World
Associate Professor of Philosophy Martin Shuster & Anne O'Byrne (co-editors)
A collection of scholarly writing that uses philosophical approaches to examine the connection between the formal structures of agency and genocide, Logics of Genocide features a chapter by Martin Shuster, who is also the co-editor, called "Hegel and State Homogenization." This book should be of particular interest to those working in or studying philosophy, critical theory, genocide studies, Holocaust and Jewish studies, history, and anthropology.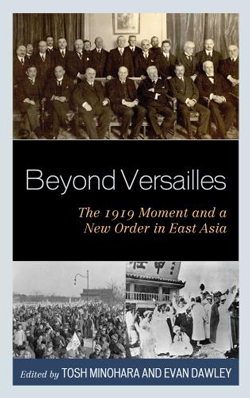 Beyond Versailles: The 1919 Moment and a New Order in East Asia
Associate Professor of History Evan Dawley & Tosh Minohara (co-editors)
Evan Dawley coedited this academic essay collection about the effects of World War I and the signing of the Treaty of Versailles on East Asia. He also authored the chapter "Building China Abroad: May Fourth, Overseas Chinese, and the Construction of the Chinese Nation-State." The book makes an argument for reexamining the role East Asia played in this critical global moment.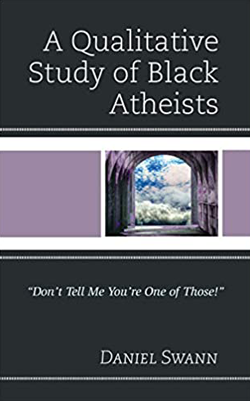 A Qualitative Study of Black Atheists: "Don't Tell Me You're One of Those!"
Assistant Professor of Sociology Daniel Swann
Daniel Swann's book explores a group that has been little considered: Black atheists. Swann uses an interdisciplinary approach to argue that Black atheism is a distinct identity, and he uses in-depth interviews and research to show how Black atheists conceive of themselves and to tackle pervasive assumptions about religion and Black identity. The book is part of a larger series on religion and race.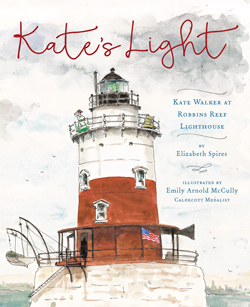 Kate's Light: Kate Walker at Robbins Reef Lighthouse
Professor of English Elizabeth Spires & Emily Arnold McCully (illustrator)
In Kate's Light, Elizabeth Spires tells the true story of Katherine Walker, one of the first woman lighthouse keepers on the Eastern Seaboard in the 19th century. Walker kept the job for more than three decades, and she was known for her many rescues. Complemented by watercolor and ink illustrations by a Caldecott medalist.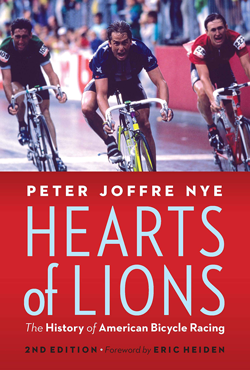 Hearts of Lions: The History of American Bicycle Racing
Peter Joffre Nye, M.F.A. '11
Hearts of Lions is the second edition of Peter Joffre Nye's exploration into the history of U.S. bicycle racing. The book delves into its rise and fall in popularity as well as highlights key American cyclists who propelled the movement. Nye's work draws on interviews with almost 1,000 men and women who cycled from 1908 to the 2016 Rio Olympics.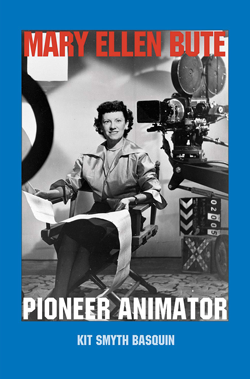 Mary Ellen Bute: Pioneer Animator
Kit Smyth Basquin '63
Mary Ellen Bute was a filmmaker who made one of the first abstract animated movies in the 1930s, and who worked with many successful creatives at the start of their careers, including Norman McLaren and Christopher Walken. This biography of Bute uses interviews with those who knew her to detail her professional and personal lives.
Hatemonger
Jean Guerrero, M.F.A. '15
The anticipated biography of Stephen Miller comes none too soon. The influential White House advisor known for his attacks against the legal immigration system is revealed here in detail, from his teen years to now. Emmy- and PEN-winning investigative journalist Jean Guerrero interviewed more than 100 people for this in-depth account.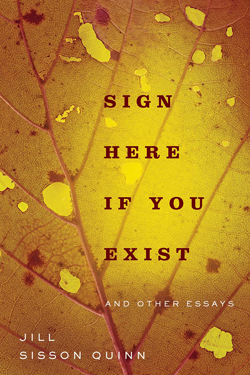 Sign Here If You Exist and Other Essays
Jill Sisson Quinn, M.F.A. '08
Jill Sisson Quinn's work has been compared to that of the giants of nature writing, like Henry David Thoreau and Annie Dillard. In Sign Here, Quinn takes the reader on walks through the outdoors and through her imagination. Each essay pairs seemingly unrelated elements, like salamanders and parenthood, as she uses observation and introspection to contend with the philosophical.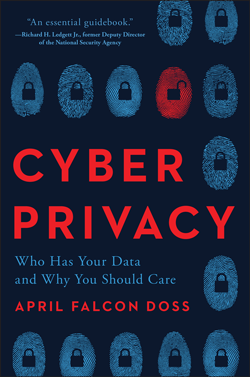 Cyber Privacy: Who Has Your Data and Why You Should Care
April Falcon Doss, M.F.A. '01
Who has your data? Why should you care? And most important, what can you do about it? These are the questions April Falcon Doss attempts to answer in her nonfiction book that was called "chilling" and "eye-opening" by former CIA and NSA director Gen. Michael V. Hayden. Doss, a privacy expert and former NSA and Senate lawyer, explains for the layperson how our data is being captured online and how it's used.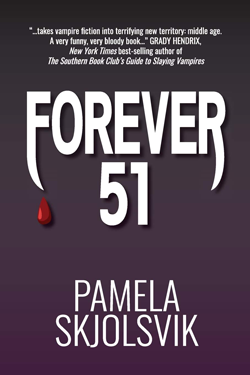 Forever 51
Pamela Skjolsvik, M.F.A. '10
Fifty-one is a tough age for Veronica—drinking heavily, going through menopause, and she's a vampire. But when her estranged daughter (and vampire progenitor) gives her a chance to get her soul back and become mortal again, Veronica must find every vampire she's turned in the last century to apologize, while not letting her raging hormones get in the way.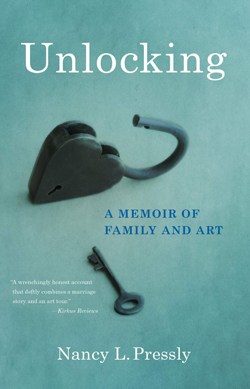 Unlocking
Nancy Pressly '62
Nancy Pressly's memoir recounts her experience with a near fatal illness and the discovery of her family's past. Upon finding boxes full of family history, Pressly was determined to put together their story before it was forgotten, and in the process, she gained a greater understanding of herself. She made peace with her ghosts and her upbringing in an emotional project spanning years of her life.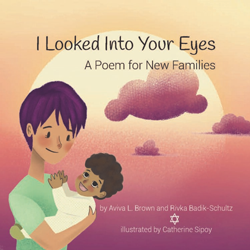 I Looked Into Your Eyes: A Poem for New Families
Jen Rivka Badik-Schultz '95 & Aviva L. Brown
Jen Rivka Badik-Schultz '95 has co-written a children's book about the many ways to create or expand a family. Celebrating the modern family while rooted in the Jewish tradition, I Looked Into Your Eyes shows the reader traditional two-parent families, same-sex families, single families, families with grandparents, and more.