Mindful melodies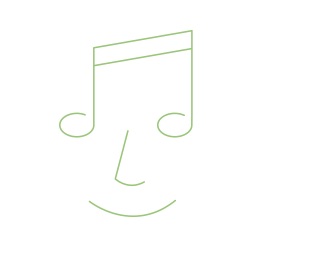 [soundcloud url="https://api.soundcloud.com/playlists/196858045?secret_token=s-dkuqA" params="color=ff5500&auto_play=false&hide_related=false&show_comments=true&show_user=true&show_reposts=false" width="100%" height='450′ iframe="true" /]
If the playlist does not appear above, click here.
Mindful Music
Piano Music for a Semester of Mindfulness
Recorded at Goucher College on January 15, 2016
José Antonio Bowen – piano
Daniel Chase – engineer
Last semester's mindfulness theme found Goucher President José Antonio Bowen in a contemplative mood, so he put together an album of meditative tunes with engineer Daniel Chase. As the college says goodbye to the theme semester, we asked President Bowen what the songs he chose meant to him. Here are the veteran musician and educator's choices for his "Mindfulness" album.
By José Antonio Bowen
I recorded these a week after I broke a bone in the pinkie of my right hand, and all of the practicing and recording was done while I was recovering. This limited the reach of my hands
and the amount of time I could practice. But given the mindfulness theme, I decided that the acceptance of the limitation might lead to music that would not otherwise have emerged.
1. Prelude (Bowen)
Violinists and others carry their own instruments from concert to concert, but keyboard players often play a different instrument at every event. While this fell out of fashion in the twentieth century, preludes or toccatas ("touch pieces") have been used for centuries as a "warm-up." They were sometimes partially notated or simply improvised as a way both to bring the audience to attention and allow the performer to "touch" the piano a little.
Three Romances:
2. Clara Wieck-Schumann, Romanze (in Am without opus number) (1853)
3. Claude Debussy, Valse romantique (1890)
4. Manuel Maria Ponce, Romanza de Amore (1917)
Three bitter-sweet romances, all in minor keys and all around very simple themes that are repeated and then complicated by the surrounding textures and harmonies: rather like most relation- ships. Clara Wieck was one of the great pianists of her day, but
her marriage to composer Robert Schumann has obscured her talents as a composer very different from her husband. Her romance is followed by an early work by Debussy, that is often described as less impressionistic than his later works, but I hear plenty of color and swirls of emotion. Finally, Manuel Maria Ponce is a Mexican classical composer who was also deeply interested in popular and traditional songs. This piece clearly sings and would have been a lovely but sad popular song.
5. Prelude "Nobody Knows the Trouble I've Seen" 2:48 6. Harry T. Burleigh, "On Bended Knees" Movement 5 of From the Southland: Piano Sketches (1914)
Burleigh had an incredible ear for staying true to the original, while creating new and now beloved arrangements. I will first play a simple version of the original spiritual and then Burleigh's piano piece that incorporates it. The framing material is simple, but beautifully sets the stage for this poignant tune.
George Gershwin:
7. Someone to Watch over Me 8. A Foggy Day
9. Embraceable You
10. Our Love is Here to Stay
Cuban pianists tend to play fast and loud—partly because in a Cuban band, the piano is one of the percussion instruments. As a younger player I certainly played "too many notes." We had a bit of extra time in the studio when I finished the other, and given both the theme of the CD and the limitations of my broken finger, I decided I'd try and play a couple of standards in a more relaxed vein.
11. José Antonio Bowen, Elegance in Blue
Elegance in Blue is a piece I wrote for Kimberly to celebrate her new role as the first lady of Goucher. So, blue dress…the blues…get it?