International students storm the record books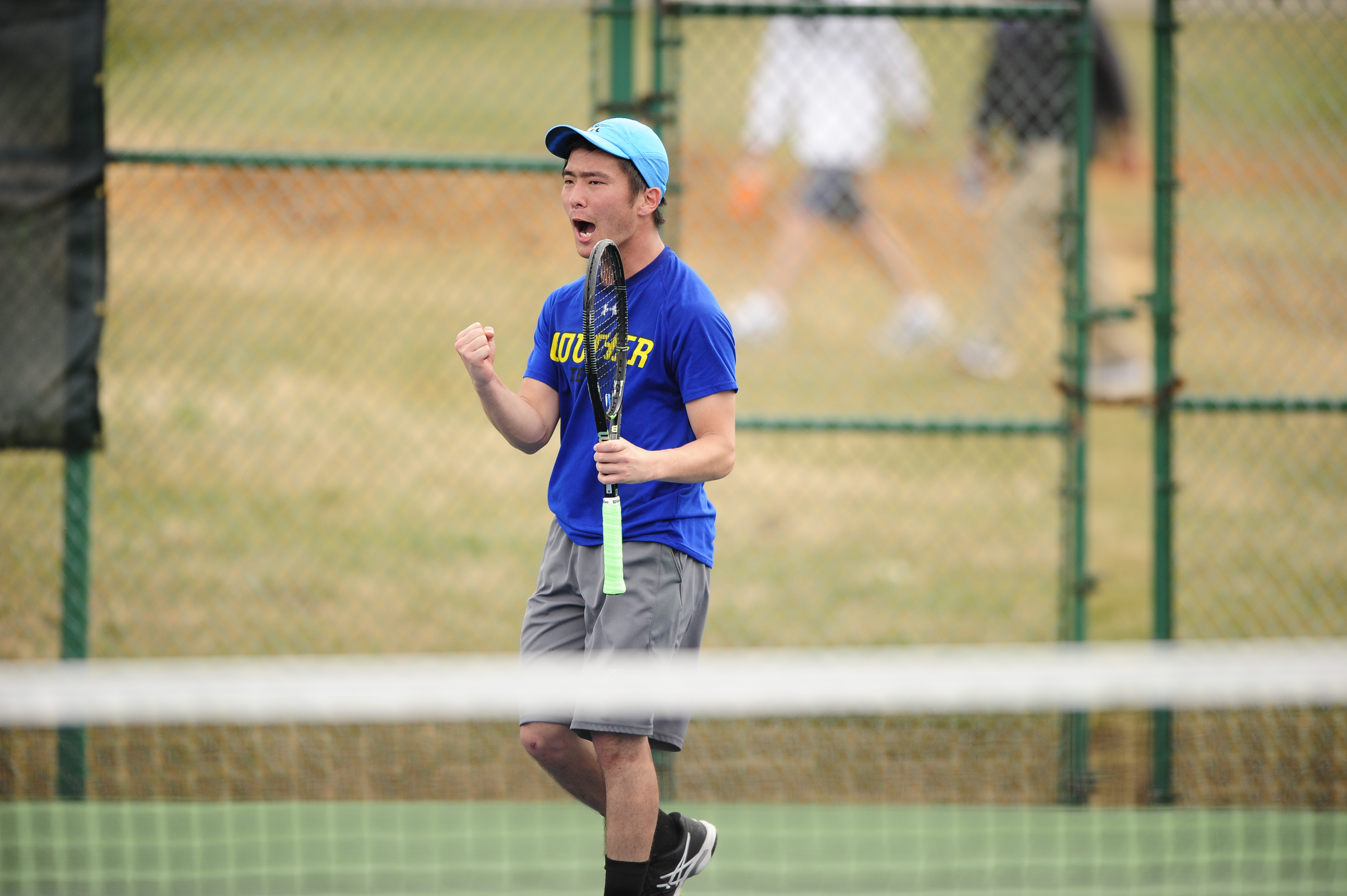 By Brandon Harrison
Fourteen thousand one hundred sixty-two miles. That's how far three student-athletes traveled in order to compete at Goucher College as members of the athletics program. But that didn't stop them from continuing to march their way into the school record books.
Midori Fujitani '17, of Tokyo; Jack Hodges '18, of London; and Ogemdi Chukwu '20, of Paris, have made 2016-17 a school year of record-setting performances.
Chukwu, who was born in France and moved to the U.S. at the age of four, currently holds three individual records and one relay record at Goucher for the men's track & field program. His marks in the 55-, 60-, and 100-meter hurdles (8.20, 8.66, and 15.04 seconds, respectively) currently stand as the best in program history—for now.
"Every time I step up to the line I believe I'm going to break the record. It's something you always dream about growing up, and now that I have set records in college, I know I need to keep 'one-upping' myself," said Chukwu about his records. He continued, "I need to keep improving because my goal is to win a Landmark Conference Championship and qualify for nationals."
Both Hodges and Fujitani are members of the Goucher men's tennis team—one of the most successful athletic programs at Goucher. During the 2015-16 season the two played an integral part in the Gophers first ever Landmark Conference Championship, which continued as a run to the second round of the NCAA tournament.
The duo has continued their success during the 2016-17 season. In March, Hodges and Fujitani lined up against regionally ranked opponents at Washington College, breaking the team doubles wins record with their 32nd win as a team. Following the Landmark Conference semifinal match, the duo accounts for 39 wins at Goucher while paired up.
Fujitani went on to win his 100th overall match at Goucher in a conference battle against Drew University. He then broke the Goucher men's tennis career singles wins record with his 62nd win since donning the blue and gold. He currently sits with 64 singles wins in his career.
The Gophers went on to win their second consecutive Landmark Conference Championship against Juniata during the 2016-17 season, advancing to the 2017 NCAA Men's Tennis Championships.
Fujitani was also presented with the 2017 Landmark Senior Scholar Athlete Award, recognizing honorees who have a cumulative GPA of at least 3.20 or higher and excel athletically within their sport. Goucher has earned the Men's Tennis Senior Scholar Athlete Award each of the last two years.