Goucher finishes eighth at 2017 IHSA nationals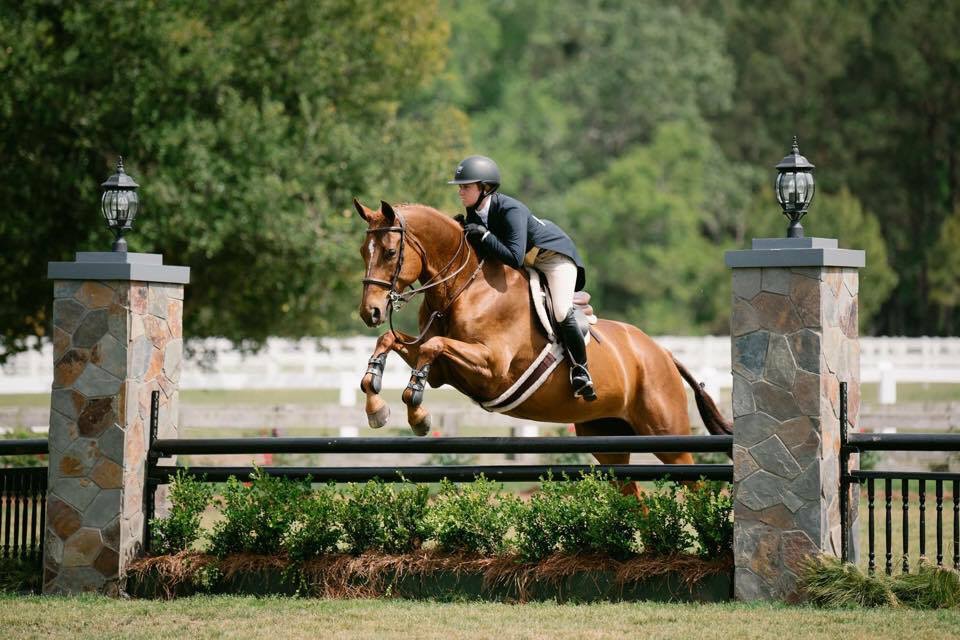 By Brandon Harrison
The Goucher College Equestrian program finished eighth at the 2017 IHSA National Horse Show, marking the sixth consecutive year the Gophers have finished in the national top 10 at the event.
The eighth-place designation, while scoring seven points, ranks fourth-highest Goucher has finished in both categories. The equestrian team's peak finish came in 2013 when the Gophers ended the year in fifth place with 13 points.
Goucher wasted no time posting points on the first day. Clea Lerner '18 (Los Angeles, Calif.) took fourth place in the Novice Equitation on the Flat class, earning the Gophers three points. Alison Radgowski '17 (Northport, N.Y.) followed up on her teammate's performance the next day, placing fifth in the Intermediate Equitation Over Fences division, earning Goucher two more points. Later that day, Wren Wakeman '20 (Addison, Maine) completed Goucher's scoring run, finishing fifth in Walk-Trot-Canter Equitation and earning the team's final two points.
Cary Hundley '18 (Ellicott City, Md.) advanced to the final stage of the USEF/Cacchione Cup Division, which pits the top 16 riders in the nation at all divisions against one another. She also placed 10th in the Open Equitation Over Fences team event on Saturday. Rena DiPaula '21 (Westminster, Md.) also finished 10th in the Novice Fences, giving Goucher six top-10 finishes during the 2017 IHSA National Horse Show.
"Consistency has been so key with this team," said Equestrian Director Jen Smith. "They are a great blend of talent, discipline, and dedication. Qualifying for the National Championships six years in a row is truly remarkable, and winning our first reserve National Championship this year was a very special highlight. I'm extremely excited for the future of Goucher Equestrian."
In addition to finishing eighth at the IHSA Show, the Goucher Equestrian team was named the 2017 ANRC Reserve Champion in the Novice Division—the first time the Gophers have earned the honor. The trio of Lerner, Radgowski and DiPaula comprised the Novice Team.
See plans for the future of Goucher's Equestrian Center, the new Equine Studies Program, and our partnership with the Maryland Horse Breeders Association at www.goucher.edu/communitymatters