Goucher Collects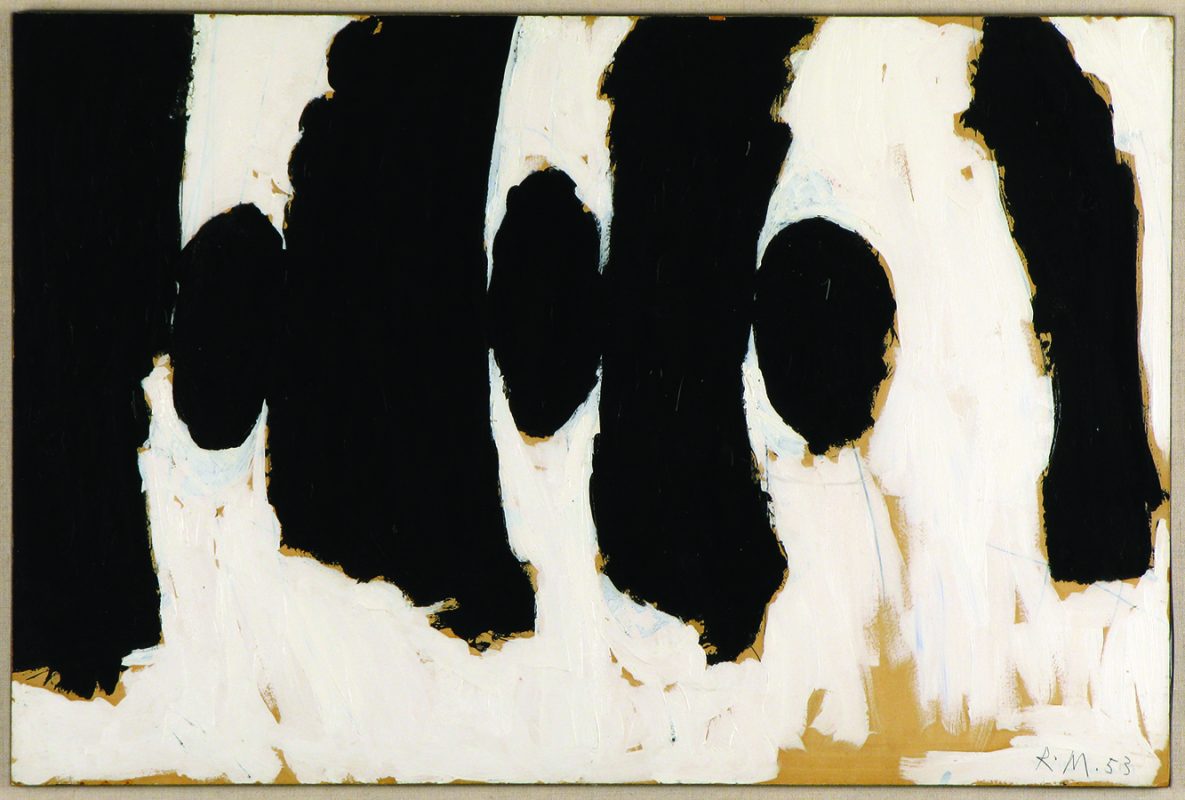 Showcasing Alumnae/i Art Collections
Sonja Sugerman breaks it gently to the two students in her Practicum in Museum Studies: "You have to do math if you're going to be in art history. I'm sorry, but that's the truth no one tells you."
Tori Gingrich '17 and Ilana Piskin '19 are resolute. Laid out before them on the table, along with a calculator and smart phone, are charts and squares, paper and tape. Their challenge for today is geometrical in nature—how do they fit all the paintings, sculptures, and objects for the upcoming Goucher Collects show onto the walls of the Silber Gallery.
The broad strokes are there—the long walls of the rectangular room will go to New York and California artists, the short walls to New England and the Pacific Northwest. Sugerman takes the art history majors through the list, adding up the dimensions of paintings, some belonging to the college, others to alumnae/i who have agreed to loan them from their private collections.
This is the second year for the Goucher Collects show, which will run from April 6 to May 19. The first two shows were made possible by a gift from Toni Perlman Young '67, P '98. This year's show, titled Schools of Thought, is the first to add a teaching component—Gingrich and Piskin have helped research the works and schools of art being shown, and are working on essays for
the catalog. On Alumnae/i Weekend, they'll be giving gallery talks, but right now, they're getting a more hands-on education, stretching a tape measure across the walls and charting how much wall space to allow between paintings.
The works cover a broad range of artists and schools, from the photos of Ansel Adams to blown glass sculpture by Dale Chihuly. Sugerman says donors have been eager to participate, showing works that usually have a more limited audience in private homes. She's keeping the donors a secret for now—though their names will collectively adorn a wall in the gallery, they won't be linked to specific works of art.
The New York wall comes up short. Or rather, the art comes up long. Sugerman has to make some tough calls. She may remove the Garry Winogrand photo belonging to the college first—that can always be shown another time. Two Sol LeWitt paintings can be hung vertically to save a little space. The walls begin to take shape.
Goucher Collects: Schools of Thought will open April 6 in the Silber Gallery. To learn more about the exhibit, visit www.goucher.edu/gouchercollects.