Ghost dance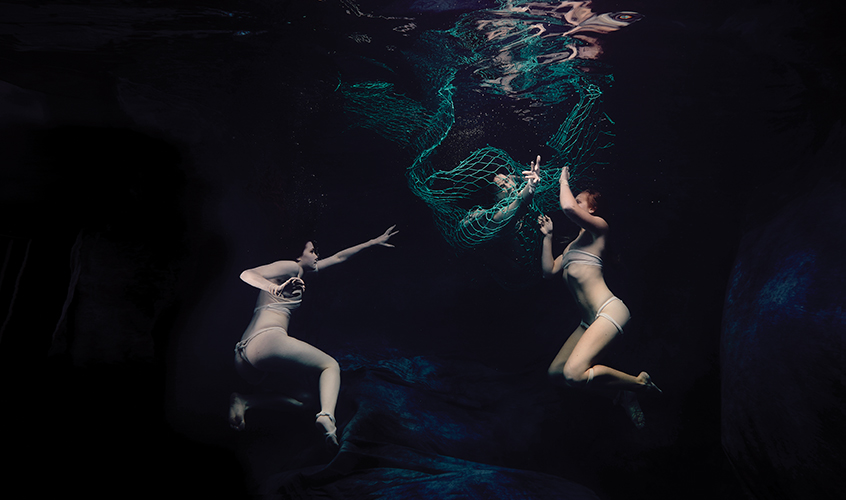 Christine Beggs '10 has followed a circuitous path to environmental activism. The biology major and dancer from Pennsylvania went on after Goucher to receive a master's in marine policy from the Rosenstiel School of Marine and Atmospheric Science in Miami. Now, as an independent filmmaker based in San Francisco, Beggs (under her artist name Christine Ren) has combined her varied interests in her latest project, "Silent Killers," an underwater ballet performance that draws attention to the problem of abandoned fishing nets (inside cover photo).
So-called ghost nets and associated fishing gear can continue trapping fish long after they've been lost, and there's little incentive for fishing boats to retrieve them. A 2010 study in the Marine Pollution Bulletin, for example, found that 870 derelict fishing nets recovered from Puget Sound had trapped more than 32,000 marine animals, including 1,036 fishes, 514 birds, and 23 mammals.
Beggs hopes to raise awareness of the dangers posed by ghost gear, as well as highlight solutions, including net buyback and reuse programs. A video of the project and links to recommended organizations are available on her website,
http://christinerenfilms.com/silent-killers.